Trumpettes that didn't make the grade bow out in deference to The Donald.
The ranks of the Trumpettes are dwindling fast, as more and more information they had purposely tried to avoid has been brought to their attention. First, all women with an 'A' cup fled the organization, hurt and ashamed, when they discovered that Trump had described being "flat chested" as an unconquerable deficit in womanly beauty.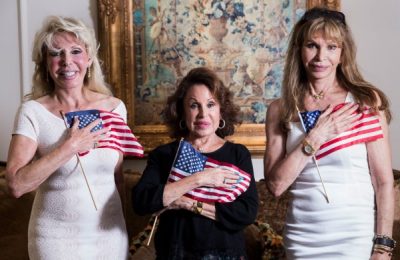 When someone found quotes from Trump evaluating women on a ten point scale, numbers of the Trumpettes became visibly agitated, some fearing that with his bias, he might relabel them the "Frumpettes."
The final straw for these women was learning that he has had women fired from his various establishments, regardless of their skills on the job, if they were not rated high on the scale.
Any woman in the organization who considered herself as competent in the workforce, from waitresses to CEO's, resigned their membership, flustered that they were not good enough for Donald.
"I thought I should leave, if Mr Trump thinks I'm not good enough, and might hurt his chances," said one. "I am very sorry, and apologize for not living up to his standards!"
The remaining members are composed mainly of middle-aged women who have: supported themselves from the proceeds of multiple divorces; or by running Little Miss and Teenage Miss beauty pageants; or they are aging former beauty pageant contestants who circulate fuzzy headshots of themselves; or are women who have never forgiven their fathers for not being rich; or women who became Trumpettes to support their husbands' or fathers' candidate; or finally, women who are willing to give up a few days a week at the spa to supervise their Latino household staff as they stuff envelopes with literature for the Trump campaign and pose for photos to "prove" that the Trumpettes are not the just composed of white, affluent princesses.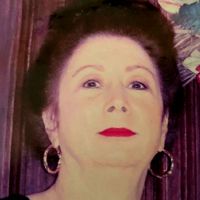 Latest posts by Diane de Anda
(see all)