The recent election was a real downer for an actual majority of the country. The Humor Times is here to help you through the next four years!
Yeah, we know. It hurts. After all, the majority of voters rejected the "Mango Mussolini," as our great humor columnist/famed national comedian Will Durst calls him. Yet, due to the 'magic' of the Electoral College, Trump won the election.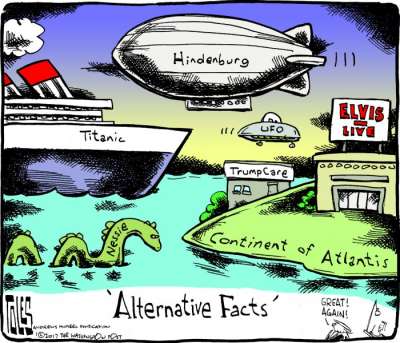 But never fear, help is on the way!
The Humor Times will soothe your soul and make you laugh! After all, it's hard to stay blue when you're smiling.
So go ahead, enter the long-term "therapy" you need: subscribe to the monthly Humor Times magazine!
The holiday season is upon us, and subscriptions make awesome gifts. Plus, you automatically get $2 off when you order online!
You can even tell us when to deliver the first issue, and if you want, we'll send a gift card in your name.
Our motto is, "Don't cry about the news, laugh about it, with the Humor Times!" In these crazy days, it can help you stay sane.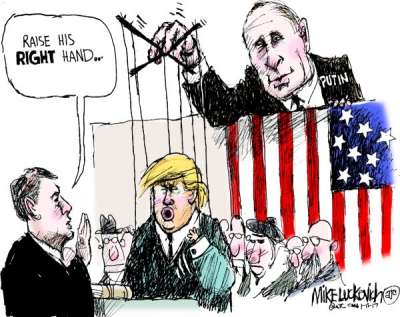 Each issue of the Humor Times features pages and pages of the very best editorial cartoons, arranged by subject and connected with a running narrative that simulates a news story. "The news in cartoons," if you will!
We also give you some great "fake news" stories, ala The Onion, humor columns by the hilarious political comedian Will Durst, populist Jim Hightower, and much more.
Please share this post online, and with anyone you know you may be interested!
Give the Gift of Laughter today, don't wait! You'll be glad you did, and more importantly, so will your recipients!
Thank you!
[Originally posted 11/14/16.]
The following two tabs change content below.

The
Humor Times
is the "World's funniest news source!" Sure, we like to inform our visitors, but in a playful sort of way. We believe political satire is one of the best ways to help folks let down their defenses and see things in a new light, as well as to help bring haughty leaders back down to earth. Plus, it's just plain fun! The
Humor Times magazine
(delivered to your door 12x/year) is a great way to enjoy this brand of humor, it makes a wonderful gift, and
SUBSCRIPTIONS
are very affordable!

Latest posts by Humor Times (see all)