Making fun of the headlines today, so you don't have to
The news doesn't need to be complicated and confusing; that's what any new release from Microsoft is for. And, as in the case with anything from Microsoft, to keep the news from worrying our pretty little heads over, remember something new and equally indecipherable will come out soon.
Really all you need to do is follow one simple rule: barely pay attention and jump to conclusions. So, here are some headlines today and my first thoughts: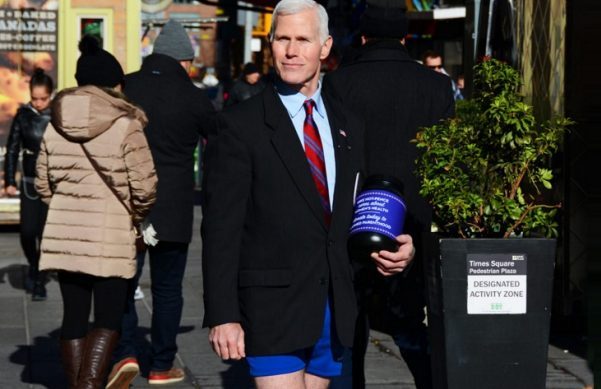 Gay Mike Pence doppelgänger is collecting money for LGBTQ causes
Are we sure we've seen them at same place at same time?
People are upset about a black Santa in a mall in Minnesota
I'm shocked there's a black person in Minnesota.
Priebus: 'RNC was not hacked'
Translation: Putin has his own password.
Happy 100th Birthday, Kirk Douglas
That's so long ago that when he made 'Spartacus' it was a contemporary film.
Trump: No Cabinet post for Rudy Giuliani
Don't worry, Rudy. There are plenty of job openings at Goldman Sachs.
Khloé Kardashian's 'Good American Jeans' are the biggest denim launch in apparel history
It's no surprise that people find it easy to get into her pants.
Trump named Time 'Person of the Year'
Even though Hillary got more votes.
Starbucks sets five-year growth targets, to open 12,000 more stores
Even quicker if they offer the construction works unlimited Grande Lattes during construction.
The CIA concluded Russia worked to elect Trump
Proving Trump even outsources his dirty tricks.
Happy 55th birthday, Anne Coulter
Instead of 'Happy Birthday' will someone please play 'Still Crazy after All These Years?'
Kasich to electors: Don't vote for me
So, he wants them to treat him just like primary voters did…
Alec Baldwin and Donald Trump have Twitter fight
Someone needs to report it as a Twit on Twit crime.
Joe Biden says he may run for President in 2020 because 'What the hell'
In fairness, it may be for Prez of Del Webb condo association.
Al Gore: I just had an 'extremely interesting conversation' about climate change with Donald Trump
No word if Ivanka sold him any jewelry.
Ben Carson named Secretary of HUD
Or, as it's now known HUH?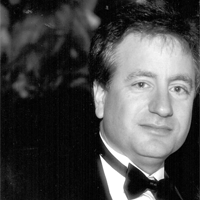 Latest posts by Paul Lander
(see all)