Here are some books we can be pretty sure are not being read by President Trump:
The Audacity of Hope by Barack Obama
The Everything Guide to Narcissistic Personality Disorder: Professional, reassuring advice for coping with the disorder – at work, at home, and in your family by Cynthia Lechan Goodman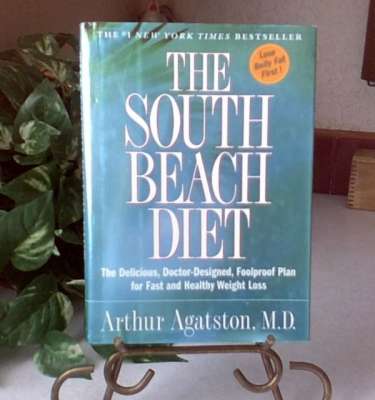 The South Beach Diet by Arthur Agatston
The FBI Career Guide: Inside Information on Getting Chosen for and Succeeding in One of the Toughest, Most Prestigious Jobs in the World by Joseph W. Koletar
Merchants of Doubt: How a Handful of Scientists Obscured the Truth on Issues from Tobacco Smoke to Global Warming by Naomi Oreskes and Erik M. Conway
How to Win Friends and Influence People by Dale Carnegie
30 Days to a More Powerful Vocabulary by Dan Strutzel
How Congress Works and Why You Should Care by Lee H. Hamilton
The Health Gap: The Challenge of an Unequal World by Michael Marmot
Just Face it!: A Makeup Guide on Skin Care and Foundation by Breonna Queen Lewis
Getting to Yes by Roger Fisher and William L. Ury
The Untethered Soul: The Journey Beyond Yourself by Michael A. Singer
Cheap Travel: Everything You Need To Know On Cheap Travel For The Rest Of Your Life! by Jesse O'Connor
Dark Money: The Hidden History of the Billionaires Behind the Rise of the Radical Right by Jane Mayer
Reinventing American Health Care: How the Affordable Care Act will Improve our Terribly Complex, Blatantly Unjust, Outrageously Expensive, Grossly Inefficient, Error Prone System by Ezekiel J. Emanuel
The following two tabs change content below.

Howard Zaharoff
Howard Zaharoff reads (a lot), writes (mostly humor), teaches (occasionally) and practices law (doesn't everyone?). He is the author of "Stump Your Lawyer!" (Chronicle 2007), and his work has appeared in The Boston Globe, Wall Street Journal, Amazing Stories, Computerworld, The Journal of Irreproducible Results, The Annals of Improbable Research and the books Growing Up Jewish (Penguin 1987) and Sex As a Heap of Malfunctioning Rubble (and Further Improbabilities) (Workman 1993), among other places.

Latest posts by Howard Zaharoff (see all)