Trump was reportedly baffled by Pelosi's rebuff to his attempt at secret negotiations with her over wall funding.
According to a source in the White House, before Trump conceded to end the government shutdown for his border wall, he attempted a number of clandestine secret negotiations with Pelosi via written memos, carried to her by trusted members of his staff. Each memo contained one of the following incentives that he offered in exchange for border wall funding: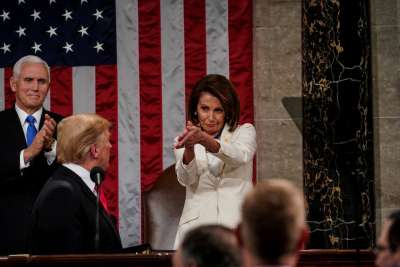 1. Given the influx of female legislators, create a beauty and nail salon in the Capitol building for free use by all.
2. Establish an open account at Prada for Speaker Pelosi.
3. Arrange a free two week vacation for Speaker Pelosi and her family aboard one of the Saudi Prince's yachts.
4. Arrange for free Jenny Craig lunches to be delivered to female legislators when Congress is in session.
5. Provide free Botox injections and breast implants (or lifts for some of the "older gals") for any female legislators willing to vote for the funding.
Her only reply was a rolling of her eyes, according to witnesses, which Trump recalled seeing in response to his speeches at a number of public events.
"I just don't understand that woman," the President complained. "All of my wives would have jumped at any of these offers."
The source said there was only one offer that they purposely failed to deliver (which they obviously also failed to tell the President about): "I will publicly arm wrestle you for the funding."
The staffers chose not to forward the memo to Pelosi, fearing she might accept, and they knew he didn't stand a chance.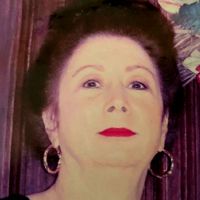 Latest posts by Diane de Anda
(see all)