"The Republicans… are developing a really great HealthCare Plan with far lower premiums (cost) & deductibles than ObamaCare." – @realDonald Trump, April 1, 2019, just before revealing "TrumpCare."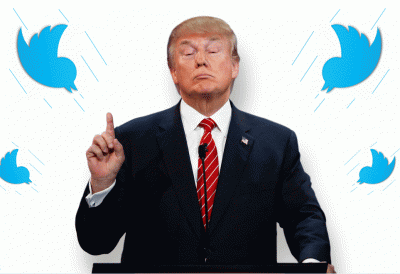 President Trump has repeatedly promised that he has a healthcare plan to replace Obamacare, but Democrats say that he has yet to provide any specifics. Well, it turns out that such criticism is misplaced, as inside sources recently revealed details outlined by Trump himself for something he is calling "TrumpCare." In his own words:
First of all, TrumpCare is a fantastic healthcare plan, probably the best healthcare plan created by any President ever. It will have lots of options. In fact, it will have so many options that you will get tired of having options.

The first option is to keep whatever coverage you currently have. That's right, unlike Obama's lie, you will be able to retain your current doctor and continue to see him or her. Depending on the annual premium you choose, you will be covered for one or possibly even two visits per year.

The second option is to go without coverage. Let's face it; most of you don't get sick and aren't going to get sick in the near future. So why should you pay for something you don't need? You won't, that's what. And if you do get sick, chances are you've saved so much money in unpaid premiums that you'll be able to cover any costs incurred.

The third option is to wait until you turn 65. At that point, we've got a great plan we've created just for you called Medicare Lite. It's kind of like the current Medicare except without a lot of the expensive extras that most folks don't need like medications, hospital stays and surgeries. We'll save billions of dollars and you'll get to see your doctor whenever he or she is available.

The fourth option is a package of on-line medical resource services. I bet most people don't know that these services even exist and they cost you nothing. I discovered them a few years ago and, believe me, they're fantastic. They include WebMD, Net Doctor and MayoClinic. I've been using them for some time now and, as you can see, I'm as healthy as a horse.

The fifth option is something I'm calling MexiCare. For the price of a round trip Greyhound bus ticket, you can head down to Mexico where the cost of healthcare services is a fraction of what it is here. That's because the Mexicans took advantage of us with NAFTA and can therefore charge a lot less. So it's time we took advantage of them and started using their healthcare system.

The sixth option is something I'm calling CanadaCare. For the price of a round trip Greyhound bus ticket, you can head up to Canada and buy all the pharmaceuticals you need for a fraction of what the drug companies charge here. Trust me; it's going to be a big money saver. I've already taken advantage of this option and sent my boy Eric to Toronto to buy my Propecia, Crestor, Ambien, aspirin and antibiotics and he paid less than half what I would here.

TrumpCare is the best. Whatever your situation, my plan has you covered. Unlike Obamacare, premiums are low and deductibles are non-existent. Plus you get to choose what coverage you want subject, of course, to availability and how much money you have. Which brings me to the final option in my great plan: MortgageCare.

For the most part, you won't need healthcare but when you do, MortgageCare is there for you. Simply sign up your home for this "plan within a plan" and, if you experience a healthcare emergency, we'll take out a second mortgage on your house which should cover your medical expenses for most routine surgeries and procedures. If it's anything more serious than that, we'll send you a "Good luck and get well" card at no extra cost.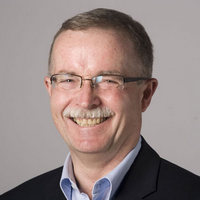 Latest posts by David Martin
(see all)