With latest move, State Lottery officials hope to completely wipe out 'pesky' lower class.
By Jason Stapelmann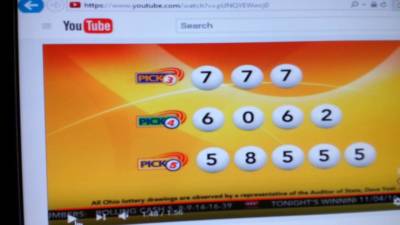 CHICAGO — In an effort to rid the state of the proletariat and boost state revenue, the Illinois Lottery has hired Purdue Pharma to produce a super-addictive scratch-off lottery ticket. In a press release issued yesterday afternoon, the Illinois Lottery cited the opioid maker's sheer effectiveness at wiping out so many bottom feeders so quickly.
"Where the lottery has failed, Purdue Pharma has exceeded expectations beyond anyone's wildest dreams," the release stated. "Homeowners need tax breaks, and those lowly peasants have been sucking this state dry for years, so this is truly a win-win for the State of Illinois," said a lottery insider.
The Illinois Lottery plans to launch the super-addictive lottery ticket next Tuesday. Lottery officials believe it should only take a matter of weeks to completely wipe out the lower class.
The following two tabs change content below.

The
Humor Times
is the "World's funniest news source!" Sure, we like to inform our visitors, but in a playful sort of way. We believe political satire is one of the best ways to help folks let down their defenses and see things in a new light, as well as to help bring haughty leaders back down to earth. Plus, it's just plain fun! The
Humor Times magazine
(delivered to your door 12x/year) is a great way to enjoy this brand of humor, it makes a wonderful gift, and
SUBSCRIPTIONS
are very affordable!

Latest posts by Humor Times (see all)