Kyrie Irving, an NBA All-Star with the Brooklyn Nets, is now a star champion for those who cannot speak out for themselves.
Accepting the Golden Vocal Cord trophy, a tearful Kyrie Irving thanked the star-studded gathering at the annual VTV Awards held at the Beverly Hilton Hotel in Beverly Hills.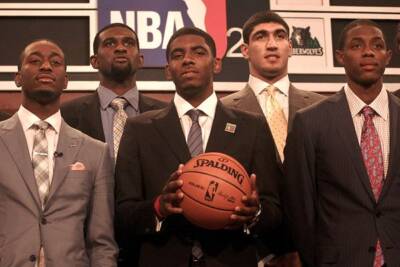 "I'd like to thank Voice For The Voiceless International for this prestigious honor. I am truly humbled. This award justifies all my hard work and sacrifice. Not playing ball. Losing a ton of money. Taking crap from the media. All because of COVID rules. And all so I could be an inspirational leader and free you all from vaccine mandates. Like I always said, just because science proves something, doesn't make it so."
This year's VTV host, former President Donald Trump, lauded Irving as a leader and role model for those who lost or gave up their jobs in the fight against vaccine mandates. "Kyrie's a fighter for freedom against government-enforced COVID vaccinations. Freedom from the tyranny of Big Science and big books. Folks, he's a made in America hero." (Editor's Note: Kyrie Irving was born in Melbourne, Australia.)
Another former U.S. President, Bill Clinton, said that Irving exemplifies what the Clinton Foundation is trying to do. "He's making people's lives better. By refusing to get a COVID shot and not playing, he has generously donated $17 million dollars of his salary back to (Nets billionaire owner) Joseph Tsai. I think that's up there with Mother Teresa."
Kevin Durant, Irving's Brooklyn Nets team mate, was also present at the ceremony. He spoke of how beloved Irving is to the team. "Kyrie unselfishly supported other players to get more playing time and become better players through his choice to stay out of the lineup."
For a fee, VTV International will confer an official award upon community or political leaders wishing to have themselves honored for purportedly speaking and acting on behalf of those voices denied the opportunity to be heard.
Other VTV All-Stars this year included: Russian President Vladimir Putin (for "Freedom Fighters: The Special Operation to Free Ukrainians From Freedom"); actor Johnny Depp (for "Pirates Need Love Too: Supporting Pirates Defamed By Characters from DC Comics "); Florida Governor Ron DeSantis (for "The Love Plane: Flying Illegal Migrants To Safety From The Florida Hurricane Season"), and Ayatollah Ali Khamenei, the Supreme Leader of Iran (for "Protecting Our Local Jobs: Using The Morality Police To Shore Up Iran's Failing Head Scarf Industry").
Closing the ceremony this year was North Korean leader Kim Jong Un ("Be Nice To Neighbors: Building A Nuclear Arsenal To Stop Body-Shaming"). In a brief salute to Irving via Zoom, Jong Un declared, "By supporting freedom and standing strong against Science, even while COVID kills over a million Americans, you Kyrie Irving, are so much more than a voice for the voiceless. You are a brain for the brainless."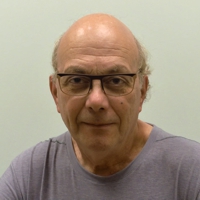 Latest posts by David Wollman
(see all)