Daniels will reportedly play herself in an epic Broadway production about her infamous "transaction" with Donald Trump.
Adult film star Stormy Daniels is in talks with Broadway producer, Scott Lewdin, to bring her story to the Great White Way. "TrHumped – Porn, Payoff, and the Puny Penis: A musical," is set to start rehearsals this fall.
Miss Daniels will make her Broadway debut playing herself. The show will run nine hours and forty-six minutes, with no intermission. Asked why the play is so long, Miss Daniels replied; "I wanted the audience to experience what an hour feels like when one is trapped in a room with Donald Trump."
The production is set in a Lake Tahoe hotel room where Ms. Daniels was allegedly coerced into having sex with the former president in exchange for an appearance on his hit reality show The Apprentice. The play will be rated XXX, for profanity, sex and repulsive male nudity.
Lady GagMe will write the score, adding her own touch to some old favorites like "My Beloved Monster" from Shrek: The Musical, "Orange Juice" released by Noah Kahan in 2022, and "You're so Vain" by Carly Simon.
Alec Baldwin initially signed on to the role of Trump but later declined, citing "scheduling conflicts." Rosie O'Donnell, Baldwin's understudy, will assume the part. The coveted role of the Puny Penis will be played by Danny DeVito.
Over 10,000 actors auditioned for the role of the Puny Penis. But Lewdin confirmed that it was DeVito's rendition of the 1990 hit "The Humpty Dance" that won him the part. Set to DeVito's own Fosse-esque choreography, the show will open with his audition number in which the actor raps: "I look funny, but, yo, I'm makin money, see, yo, world I hope you're ready for me…I'm the new fool in town…my name is TrHump, accent on the Hump…c'mon baby do the TrHumpty Hump."
Critics are predicting lackluster ticket sales. Nine hours of Trump is too much to ask of an audience, no matter how entertaining the Puny Penis may be.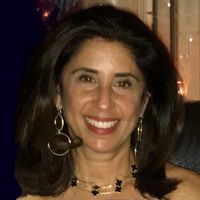 Latest posts by Lesley Leben
(see all)