Dispatches from SNN
Newly available TV news hosts Tucker Carlson and Don Lemon have found a new home.
Recently released Fox News Channel superstar Tucker Carlson and former CNN anchor Don Lemon have been hired by the Slobovian News Network, according to SNN executive news Director Nose E. Emmeff.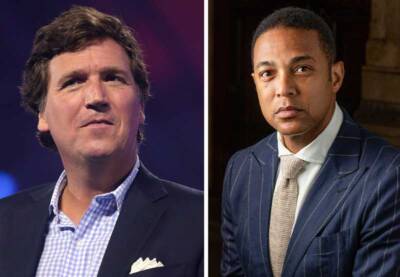 The new arrivals will go to work immediately. Both have been assigned to the SNN television Sports department. Tucker Carlson will become lead play-by-play anchor on the highly-rated Monday Night Dung Wrestling show with former Dung Wrestlers Bulk Bogan and Abdullah the Schmoosch. It has been long rumored that Carslon is in a romantic relationship with lady Dung Wrestling champion Triple B (Badde Beach Bytche).
Don Lemon has been assigned to the very popular religion/sports program "Nuns and Monks Full Contact Cornhole." Those inside the television industry feel that Mr. Lemon will have trouble adjusting to his new assignment because the announcers who cover the program, like the nuns and monks, are required to swear a vow of silence.
It is rumored that SNN is also awaiting the arrival of other Fox News Channel on-air personalities, such as Geraldo Rivera, Laura Ingraham, Greg Gutfeld, Tyrus and Judge Jeanine Pirro.
Judge Pirro will host a prison cooking show.
Breaking News
Slobovian Woman Claims Title of World's Worst Cook
Mrs Schlutzie GrabbeCrappe of Stanck Slobovia has won the title of World's worst cook by burning down an entire city block while trying to heat up a can of Campbell's Tomato soup.
SNN Words to Live By
"I came here to die, not to talk." — old west outlaw Cherokee Bill at his hanging in 1896.
"How come the flowers of night time turn into the weeds of morning?" — Tony Baretta (Robert Blake), Baretta TV show.
"Dogs never lie, cheat or steal." — Sgt. Preston of the Yukon (Richard Simmons), 1950's TV series.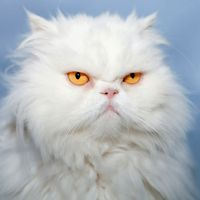 Latest posts by Ted Holland
(see all)