Future News: The new president, also the old president (in more ways than one), speaks out following his 2024 election victory.
Are currently serving politicians getting too old to hold office? Reached at his Mar-a-Lago estate in Palm Beach, Florida for an exclusive interview following his convincing victory over President Joe Biden in the 2024 election, President-Elect Donald J. Trump spoke out on this and other issues.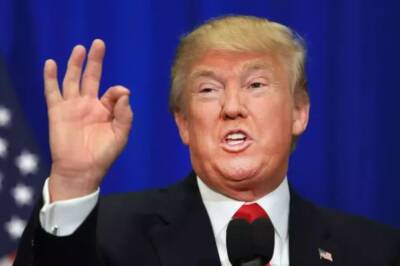 "Hell," said Trump, "McConnell and Feinstein look like they just walked out from under the Capitol rotunda; you know, Statuary Hall. McConnell," Trump went on, "is in his 80s, and Feinstein: she's nearly as old as Biden!"
When this reporter pointed out that Trump was just three years younger than the outgoing president, Trump sneered and said, "To quote a great American, 'It ain't the years; it's the miles.'" (Fact Check: the quote was taken from Indiana Jones, a character in the 1981 film, "Raiders of the Lost Ark.")
"And Nancy Pelosi," the new president went on, "can hardly talk — which ain't all bad — because her teeth are so loose and unstable that they look like they're going to spill out of her mouth. Ugh!" He scowled. "Not my type!"
When queried on the composition of his Cabinet in the new Trump administration, the ex-president said he's apt to go with youth, as well as with female components. "I figure to appoint Ivanka as my new Secretary of State and of Defense and as my new Attorney General." When questioned on the wisdom of assigning so much responsibility to just one individual, Trump came back with, "If she can put up with Jared (Kushner), then she's up for almost anything." Asked if he had plans for Kusher himself in his new administration, Trump stated that Jared was so involved with LIV Golf, since its purchase of the PGA, that the former president doubted that Kusher would have time for "piddly things, like arms sales to the Saudis and brokering peace deals in the Mideast."
"What does the future look like with regard to your legal situation?" Trump was asked. At the time of his re-election, the former president was under indictment in four venues.
"They can't prosecute a sitting president," replied Trump with a smirk. "And," he continued, "with revocation of the 22nd Amendment, I can stay president for the conceivable future." He slurped a Diet Coke and crushed the can in one of his tiny hands. When asked what impediments lay before overturning the 22nd Amendment, which was passed in 1951, and which restricts any citizen to two elected terms as president, Trump said that with the 6-3 conservative majority on the "Trump Court," he foresaw no problems. "We got it dicked," he said tersely.
When pressed on his complex legal problems, Trump dismissed the issue with, "They got their pound of flesh." (Walt Natua, Carlos De Oliveira and seven other low-level, minimum-wage employees at Trump's Mar-a-Laga estate were convicted on obstruction and other charges and are serving an average of 11 years in federal prison). Asked if he would pardon the convicted felons, Trump shrugged and said, "They were very loyal; why would I want to ruin their fun?"
And what role did Trump foresee for his new Vice President, former Rep. Marjorie Taylor Greene (R. GA)?
"Oh, the usual; you know: funerals, Sunday morning shows, and the like."
Trump made two surprising announcements, the first being that he was planning on appointing former Russian President Vladimir Putin, exiled from his homeland after losing the war in Ukraine, as Director of Homeland Security. "Vlad will bring a no-nonsense approach to the agency," remarked Trump.
The second surprise was that wedding bells would be ringing for the first White House wedding since 2022, when President Joe Biden's granddaughter Naomi Biden was wed to Peter Neal. According to President-Elect Trump, his Vice President, Marjorie Taylor Greene, will marry former Fox News host Tucker Carlson in a traditional QAnon ceremony. The couple will honeymoon in the Ozarks.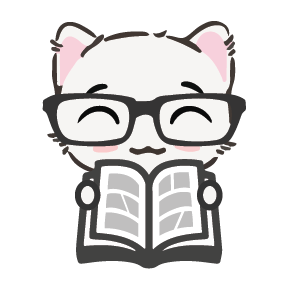 Latest posts by Bill Tope
(see all)