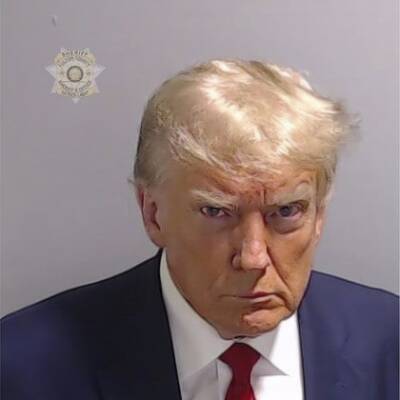 After a traumatic day getting booked & humiliated, while lying about his weight and height, Donald Trump returns home to Melania in heat.
BEDMINSTER, NEW JERSEY
Donald Trump comes straight home from lying about his weight and height and getting booked at the Fulton County Jail in Georgia. Let's listen in.
MELANIA
So how was your day?
TRUMP
Lost a few balls.
MELANIA
Why you play golf 7 days a week?
TRUMP
It keeps me out of trouble.
MELANIA
Today I thought we could, you know – 'Hide the Kielbasa'.
TRUMP
Salami. Salami.
MELANIA
I hate Salami – why can't we?
TRUMP (looks down)
I got nothin'.
MELANIA
I should've been 1st wife – she got everything!
TRUMP
Yeah, and a choice spot under the 18th Hole!
MELANIA
Promise you won't bury me like that – I want view of ocean.
TRUMP
I can arrange that – you ain't no Esther Williams. haha
MELANIA
I see they took your picture at the Golf Club today.
TRUMP
Yeah, it's an annual sales promotion & I'm still mad! The damn locker room shower didn't have any Conditioner today!
MELANIA
Did you call the police?
TRUMP
They were already there!
Melania has sudden indigestion & makes a loud gulping sound.
MELANIA
Sorry, it was just a Perp.
TRUMP
You mean Burp! Your English is getting worse! You're gonna be the death of me.
MELANIA
No – it'll be Jack Smith, Fani Willis & McDonald's Fries!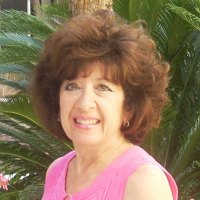 Latest posts by Marilyn Sands
(see all)