The former president and current

indictee a

ppeared at Mt. Rushmore to the acclaim of his rabid fans.
Ex-President Donald J. Trump appeared beside S. Dakota Governor Kristi Noem recently in Rapid City, S. Dakota at the Mt. Rushmore National Monument, to the clamorous acclaim of thousands of rabid Trump boosters. Noem was there to endorse Trump for president in 2024.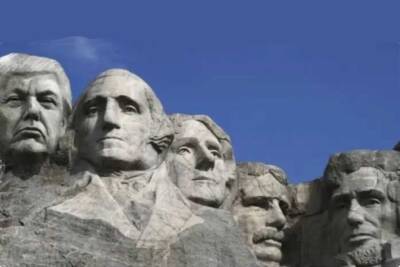 "I feel invigorated," said Trump, after a lengthy and complimentary introduction by Noem. "After standing back there and staring at Kristi's ass for more than 20 minutes, I feel like I could scale Mt. Rushmore myself. And she's several years younger than Melania," he added pointedly. The crowd cheered wildly.
Some of Trump's remarks were at variance with the truth.
Reporter Chester Rixx, representing the Washington Post's Fact Checker, a monitor of presidential veracity, later remarked that during his speech, the former president conveyed 114 false or misleading statements, putting him on a par with a speech he delivered on Nov. 2, 2020, the day before the last election, wherein he delivered 107 such statements, making Friday the most lie-ridden address by a President in U.S. history.
Some of the ex-president's misstatements:
"My administration passed the greatest tax cut in the history of the country."
FACT: Trump's Republican tax cut in Jan. 2018 was 0.9% of Gross Domestic Product. Ronald Reagan's 1981 cut in taxes amounted to 2.89% of GDP. Trump's tax cut was, however, the biggest corporate tax cut in U.S. history.
"We built 2,500 miles of border wall and Mexico paid for all of it."
FACT: The Trump administration constructed 458 miles of wall, much of which was "secondary construction," or in addition to wall that had previously been built. The United States funded the wall in full, to the tune of $46 million per mile.
"I have got the biggest hands of any president in U.S. history."
FACT: Of the previous 46 presidents, Donald J. Trump ranks 41st in hand size, just ahead of Martin Van Buren and just behind James Madison, who at a stature of 5 ft., is the shortest U.S. president in history.
At a brief press conference following the rally, Trump was asked who he would take to the Inaugural Ball, inasmuch as the president and Mrs. Trump are presently separated. Replied Trump: "Ron DeSantis, provided he gets a new gown."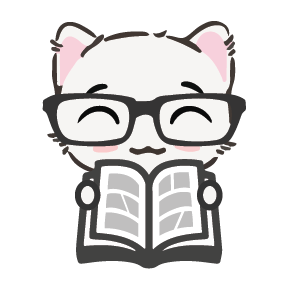 Latest posts by Bill Tope
(see all)