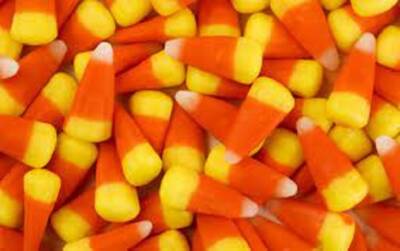 It's neither candy nor corn, but we have a Love/Hate relationship with it!
Look, if Candy Corn wasn't healthy for us we would've heard by now, right?
Me? It's so sweet I get a headache. So, I drop pieces like 'Hansel & Gretel' & try not to find my way home! (because there's so much more there)
Here's the 'Top 10 Ways to get rid of Leftover Candy Corn':
10. Stuff your Thanksgiving turkey with it – celery, gizzards, candy corn…
9. Slide them into an Easter basket!
8. Give them to your dog! It's cool – their doo-doo comes out psychedelic!
7. Not your cat – he's wise to your tricks!
6. You know that 'Give a Penny, Take a Penny' bowl? Well, you know what to do!
5. New Jersey toll road booths – no, I will not fogetaboutit!
4. I guess the church offering plate is out of the question!
3. Drop it at the park – pigeons will sniff it, get a sugar high & sh– on your head!
2. What's Valentine's Day without a rose, a red condom & a heart-filled box with 4 month old Candy Corn?!
And the #1 way to get rid of leftover Candy Corn…
Leave it on the dresser after sex!
(Be advised: Results haven't been tested – no guarantees.)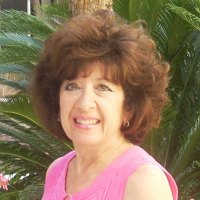 Latest posts by Marilyn Sands
(see all)