Eating crow, Eric Cantor style
A massive Earthquake rolled through the Republican Establishment after Eric Cantor became the 1st sitting House Majority Leader to lose in a primary since, well… ever. Going back to 1899, the 19th Century. Back when Mugwumps bought buggy whips and the Emperor of Russian lunched with the Viceroy of India.
In terms of wake up calls for GOP incumbents, this elbow to the ribs from the right is the equivalent of having your alarm clock replaced by a battalion of Taiko drummers. In the hold of a container ship. With Marshall amps pinning the red and the reverb switched to infinity sustain.
GOP insiders offered a number of theories for the upset. Bad polling. Disconnection with base. Low voter turnout. Democrats in an open primary. Ambition the size of Montana. Didn't get as many votes as the other guy. Butterfly ballots. Michelle Obama. The World Cup. Approaching El Nino.
But mostly: back when he was midwifing their birth in 2009, Cantor was considered very, very Tea Party. Now, not so much. Classic case of feeding the beast that ends up devouring you. Kind of a Siegfried and Roy sort of thing. "Eric Cantor the RINO." You got to admit: that's pretty humorous. Like saying… Dick Cheney the Peacenik or Colonel Sanders the vegan.
Let this be a lesson to all squishy moderates out there: the Tea Party has the same tolerance for tolerance that SWAT teams have for swatting. The Redneck Taliban. Though responsible for scuttling the Boehner/Obama Grand Bargain and fanning the flames of the government shutdown, Cantor might have read the word "compromise" in a book once. And that is unacceptable.
Don't you get it? That anti-colonial socialist Obama is ruining the country and if you don't think so, you don't love America enough and can go back to Europe and eat crescent rolls on your 6 week vacation.
The man who would be Speaker lost his 7th District Virginia Congressional seat by 11 points to Dave Brat, a doctor of economics who teaches at Randolph-Macon College in Ashland Virginia, a private Methodist liberal arts college 92 miles from the US Capitol. And who, in November's general election, will be facing a Democrat named Jack Trammell, a doctor who teaches sociology at Randolph-Macon College in Ashland Virginia. Guess you could call their upcoming debates a partial Randolph-Macon College faculty retreat.
The New York Times calculated Cantor spent more money at steakhouses than Brat raised for his whole campaign. But that is simply not true. Cantor only spent $168,000 at various DC meat palaces while Brat raised close to $200,000. So, the Congressman only spent 17/20th on scorched cow flesh compared to what Brat raised. The irony is, now, all Eric Cantor gets to eat is crow.
Of course Brat only used $123,000 of that two hundred grand in his campaign, which gets us to the Times claim, but that's nitpicking. Nitpicking, being a grand Washington hobby, which Cantor might want to pick up, seeing as he has some unexpected free time on his hands.
Who knows what the future holds for John Boehner's former go-to-guy. Cantor could become a lobbyist or a consultant. He might even want to write a paper on climate change. After all, who else could provide such a first hand eyewitness account… of hell freezing over?
Will Durst is a nationally acclaimed, award-winning political stand-up comedian and writer. His column has been published in the Humor Times magazine for over 20 years. Go to willdurst.com to find about more about his CDs, including "Elect to Laugh," and check his calendar of personal appearances, including his hit one-man show, "Boomeraging: From LSD to OMG."
---
To see our extensive collection of professional cartoonists' work, visit our Political Cartoons sampler, our political Cartoon Galleries, non-political Single Panel Cartoons and our International Political Cartoons sampler. If you like to draw, you may want to submit a cartoon to our User-Created Amateur Cartoons page. If you'd like to try your hand at captioning cartoons, check our Cartoon Caption Contest.
Check out our Funny Videos gallery as well, our humor columns, and of course, our own fake news stories by various authors.
Enjoy, and please use the share buttons below to share with your friends, family and co-workers. Thank you!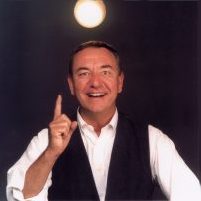 Latest posts by Will Durst
(see all)