Ann Coulter finding it hard to follow up recent tricks, tries Playboy
MANHATTAN — Playboy Enterprises announced today that annoying and almost universally despised author/columnist Ann Coulter will be the centerfold in their August issue.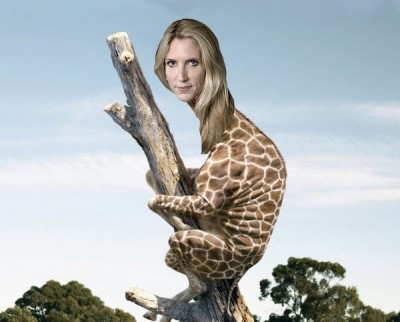 "Obviously Ann will do and say almost anything for attention and money," said a company spokesbunny. "Now that she's running out of ideas and just getting silly, actual pornography is all that remains."
The spokesbunny was referring to Coulter's recent column denouncing American interest in soccer as unpatriotic and a sign of moral decay. "People are just laughing at her now," the bunny said. "She's like a child at a party shouting rude words to get attention."
The spokesbunny added: "We all remember her classic put downs of the 9/11 widows, 'I've never seen people enjoying their husbands' deaths so much', and 'How do we know their husbands weren't getting ready to divorce them anyway?' Those remarks were truly hurtful and offensive, but trying to pretend you think that soccer equals socialism is just pathetic."
Interviewed in her Manhattan apartment Coulter admitted that lately it had become harder and harder to gratuitously shock people. "The trouble is, the GOP right wing has already occupied the best ridiculous positions, like letting people without health insurance die in the streets, so that by the time I get round to them they're already old asshat."
Coulter said that her decision to pose for Playboy was partly caused by the fact that she wasn't getting any younger. "For years I've been teasing on TV with my extremely long blond hair and my extremely short LBD's," she said. "But let's face it, even hookers have to retire and the same applies to intellectual prostitutes too. The fact is, I am getting scrawnier and—can't hide it anymore—there's more silver than gold up here. Mentally also. So it's time to cash in. Maybe if people are staring at my navel they'll forget about my empty head."
I hesitated and then said: "You're not really planning to pose for Playboy, are you?"
Coulter smirked, and for a moment looked frighteningly like Cruella de Vil clutching a Dalmation puppy. "No of course not!" she cackled. "That was just another cheap, attention-grabbing headline!"
The following two tabs change content below.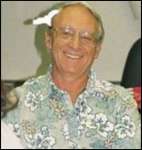 Michael was born in South Africa at the height of the apartheid era He quickly became involved in the underground resistance movement, knew Nelson Mandela and other prominent revolutionaries, some of whom later moved into privileged positions formerly occupied by whites. After several exciting escapes, he was forced to flee the country in disguise. He successfully made his way to the UK and gained his PhD at Cambridge on a university scholarship, He then pursued the dual career of college professor and social revolutionary, provoking academic and political mayhem wherever he went. Having thus failed miserably at both politics and education, he now cynically rails like Diogenes at the foibles of mankind in bitter satires and faintly subtly edgy political cartoons. History will, however absolve him. In 2006 he discovered a new Shakespeare play, but it's going to take a new generation to acknowledge it. Check out his website,
Editorial and Political Cartoons
.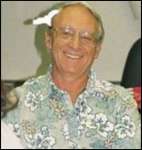 Latest posts by Michael Egan (see all)