Puff, puff, pass… that Seattle pot store. Why? They are out of stock.
On Friday afternoon, Seattle's only recreational marijuana store, Nirvana 2.0, shut its doors after running out of stock. The premature closing came just days after Washington became the second US state to allow adults purchase weed. Reportedly, the store had at least 18kg (40 pounds) of marijuana for sale from Wednesday morning, and by close of business on Thursday it was all gone. A message on the store's phone line said it would re-open when "they realize how the hell they are going to cope with such demand."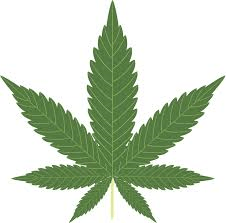 Andy 'Munchies' McGowan, manager at Nirvana 2.0, told Reuters on Thursday, "the demand has been crazy, I never knew so many people with glaucoma and anxiety disorders needed our assistance. Unfortunately, we will have to limit customers to .0006 grams per purchase, rather than the legal limit of 28 grams."
The splurge of recreational sales in Colorado and Washington comes as liberalists' and pro-pot activists begin to stamp their authority in the US, with many people calling Willie Nelson marijuana's answer to Gandhi.
This week, Colorado estimated that the state's overall pot demand for this year is close to 13,000 tons, a figure that seems almost implausible. "A year from now, product is going to be far more accessible. Ten years from now, crime will be almost unheard of, everybody will be too busy eating nachos, barely able to tie their shoelaces, never mind rob a liquor store. It's a beautiful thought," said Steve Green, chief executive officer of HIGHndsight Productions, a marijuana producer in Washington.
Another local supplier, Good Weed, Bad Country, said they were trying to help the stores, but that there was only so much they could do, with Mary Jane, the company's CEO, stating, "My phone has been off the hook, my voice mail is full every single day. It's the same dam people calling over and over, hoping I'll pull something out of my ass. Man, I just want a nap."
Frustrated enthusiasts in Seattle, a city of some 630,000 people, called for a green "Pot Light" system to be introduced, something that can be placed on the windows of businesses to show they were actually stocked – not dissimilar to the Hot Light employed by an eminent donut brand.
Latest posts by John Glynn
(see all)