Could Kim Jong-Un have been unduly influenced by Dennis Rodman?
Kim Jong-Un has not made a public appearance for more than three weeks and now some experts have offered a possible explanation: the leader desperately wants a sex change.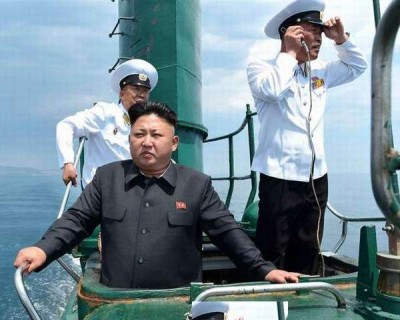 Since being filmed in July wearing a tight fitting dress, speculation has been rife that the 31-year-old has very different dreams to his predecessors in power.
Even Un-biased, North Korea's best selling entertainment magazine, has tried to avoid the pressing issue since Mr Kim appeared at Pyongyang Fashion Week.   But now, after conceding that the leader has been entertaining some rather "questionable desires," the lid has come off the campest of cookie jars.
Shortly after narrowly edging out Dennis Rodman as "The Sexiest Man in Power, 2014," Kim reportedly reached out to transgender friend of his, Lana Wachowski, co-director of The Matrix franchise. Along with seeking advice on gender reassignment surgery, The Great Leader revealed he had picked out the name, Kimberley.
According to Michael Madden, an expert on North Korean fashion and culture, Mr Kim's extreme desires could stem from daddy issues.
"Based on his father's womanizing, it is possible that Un has been impacted in the strangest of manners possible," he surmised.
Kim Jong-Un's father, Kim Jong-Il, died three years ago after a heart attack during a heated orgy in Las Vegas.
Latest posts by John Glynn
(see all)