The malady that must not be mentioned in Hip Hop no longer taboo
Long before Lil Wayne and Chris Brown were simultaneously picking up the mic and grabbing their crotches, Eminem was rapping about his "middle man," describing how "it hit the ground and caused an earthquake and power outage."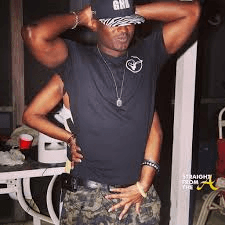 No man, apart from Chuck Norris, could relate to this issue, so, for years, hip-hop was defined by delusional and idiotic ideas about masculinity. But now, thankfully, things have changed.
2014 has seen a new generation of Hip Hop rappers rewrite the rules of rap, dispelling the myth by discussing a subject that over 40% of men are all too familiar with: erectile dysfunction.
Tyler, The Creator, a young, brave soul, once got so nervous after drinking too much at a party, he 'underperformed' in the bedroom, and this revelation appeared on the aptly named "Splatter." Additionally, Ab-Soul, another erudite erectionist,  recently released a remix of a Jay Z classic,  labelling it "99 Problems, Impotence being one of them."
Today, undoubtedly, Hip Hop artists are exposing the fallacies that accompany the party-hard personas that are forever marketed to a generation of gullible souls. Rather unnecessarily, ScHoolboy Q, a close friend of the aforementioned Ab-Soul, recently admitted, with undiluted candor, in an interview with Anderson Cooper that his "sex life sucks right now," perhaps due to "a lack of zinc and Vitamin B in my diet."
When the silver haired fox asked, "What would Tupac and Biggie say to you, a rapper moaning about vitamin deficiencies?" Q responded, "They would tell me to incorporate more fruit and veg into my diet, those guys were buying fresh produce long before it was cool."
A decade ago, a rapper would never have admitted something like this. Swapping gangster posturing for prostrate narratives, discussing erectile dysfunction is no longer regarded as career suicide. Refusing to be intimidated by the pressures of traditional definitions of masculinity, the latest Kanye West EP touches on the kind of cultural machismo that encourages  misogyny and insecurity. 'Perpendicular Penises and Vociferous Vaginas,' due to drop November 17th, will surely elevate the artist to new levels of absurdity.

Latest posts by John Glynn
(see all)