Mavericky former half-term Alaska governor Sarah Palin preparing to run 'a long way.'
WASILLA, Alaska – Maverick former half-term Alaska governor Sarah Palin, a one-time Republican vice-presidential nominee, has announced plans to take a run at the presidency and hired University of Alaska cross country coach Michael Friess to help her prepare.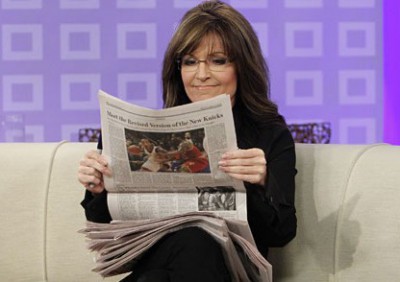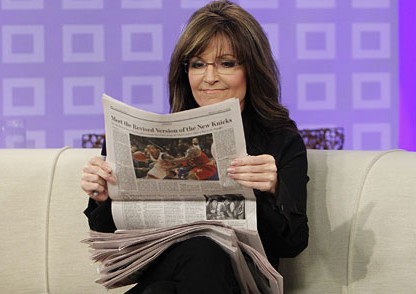 "Coach Friess has molded countless young folks into world class runners," Palin explained, "And that is what I am hoping he can do for me as I prepare for the grueling physical demands of a presidential run."
Palin admitted she is not completely certain of the distance she will be required to run in the presidential race, but estimated it as "most likely in the hundreds – if not thousands – of miles. This is a pretty big country."
"Gee whiz but this is a big nation," she said, "and Hawaii is a part of it too, I think, and that's an island somewhere on the high seas. So we'll have to do some swimming training too, by golly. You betcha!"
Palin said she feels lucky that she was only nominated for vice-president under presidential nominee John McCain in 2008, as she hadn't prepared physically for a run at that time.
"Plus, Senator McCain is sort of old and crippled up, God bless him," she said, "So he didn't stand much of a chance against Barack Obama, who is a Kenyan. Those Kenyans can run, I tell ya."
"I really hope it's Hilary Clinton I end up running against," Palin added, "I betcha she hasn't even started her road work yet. None of those liberal pansies is gonna be prepared to run against a maverick like me. I feel the need, the need for speed!"
Latest posts by Sal Kingfisher
(see all)