"I feel like I'm doing the right thing, it's time to make my parents proud." – Zayn Malik, formerly of One Direction
Zayn Malik admits that even he was surprised by the worldwide reaction to his announcement that he was leaving One Direction to join ISIS.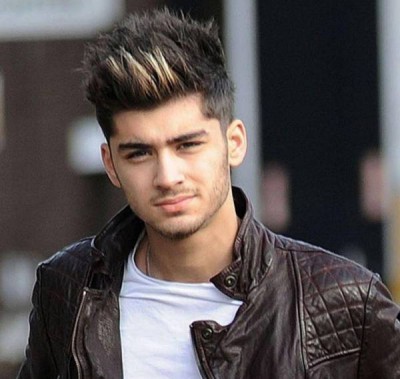 This past Friday saw the 22-year-old say that the decision to leave the band's 'Manufactured Superstars' tour, return home to London,  buy a headscarf, sell his pet flamingo, cancel his Netflix subscription, and subsequently quit the band – has left him "feeling quite excited."
"It is crazy, wild, all a bit mad," he admitted in an interview with Death to the West, a prime time chat show on the increasing popular ISIS network. "But at the same time, thankfully, I passed the Skype interview, so I've never felt more content in my life. I feel like I'm doing what's right – right by myself and right by Allah, so I feel good."
What benefits ISIS intends to offer are unclear, even to a celeb like Zayn. According to a sample contract emailed by a head recruiter at the terrorist organization, Malik will play a "public-service role" — mainly delivering food and headlining karaoke nights.
There maybe a chance of "a combat role," the puppet once operated by Simon Cowell added. Apart from his Call of Duty experiences, Malik has never been in a warzone, but his ideology is simple: He wants to help the Muslim world. He never intends to return to One Direction or the celebrity rat race.
"I just want to go to Syria, make a difference, maybe do a little singing on the weekends, if time permits. An Islamic State has been established, and it would be great to see every able-bodied male and female migrate in one direction, pardon the pun," Malik stated, explaining why he was leaving the Hollywood handjobs for the khilafah, or caliphate.
"I cannot live in a world where saying the word jihad on The Ellen DeGeneres Show is frowned upon."
Louis, his ex-bandmate from One Direction, after hearing about Malik's decision to join a 'new group,' took a very strident tone. "Yes, Hollywood regularly ridicules Islam and Muslims, but the money is awesome. Also, Zayed, remember this: good luck trying to get a Venti, non-fat, no foam, 6 pump, extra hot, chai tea latte in Syria at 8am on a Sunday morning."
Latest posts by John Glynn
(see all)