"Send us your cash donations!" say hundreds of pizzeria operators, eager to profit from the generosity of gay-haters everywhere.
WALKERTON, IN — Pizza stores in the U.S. are hastening to join the anti-gay movement after Memories Pizza in Walkerton, Indiana, received nearly a million dollars in donations so far from Christian bigots all over the country.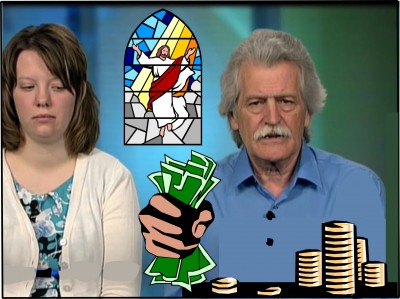 Dough diva Crystal O'Connor came under fire last week after saying that her religious beliefs wouldn't allow her to cater a gay wedding. A gofundme.com site benefiting the restaurant has raised more than $800,000 in support, and donations are still rolling in.
"We're back in the legal discrimination business!" Ms O'Connor and her husband Kevin exulted. "So the gays can go f*ck themselves. They just can't get married before they do it, and certainly not while eating our pizzas."
Excited U.S. pizza-store owners, and even some bakeries, are joining the AGSMSM (Anti-Gay Send Me Some Money) movement in droves. A new website, NoAssPirations.com, lists more than 327 Italian-style restaurants nationwide, together with their PayPal accounts.
"Sure I hate gays," declared New York businessman Tony "Butch" Milano, as he signed up. "So please ask your readers to send their checks as soon as possible to me at The Leaning Tower of Pizza, Brooklyn, New York." He added: "I also hate the Red Sox. Anyone interested in supporting that? Yay, the Bambino."
Several other AGSMSM restaurant owners echoed both the sentiment and the appeal. "We don't like them fairies nor the Red Sox neither," they twittered. "So kindly send us some money too. Cash is preferred, though bank drafts will do."
A sub-link to StonemAll.com allows anti-gay Jews to contribute to delis and other kosher establishments who don't like to serve what they call "fegaleh."
"I wouldn't touch a fegaleh's foreskin with a forceps," said Schande Gesundheit alliteratively, owner of the Tel Aviv Kosher Pizza in Akron, Ohio. "Not to say a circumcised sissy's scrotum."
She added that gay Jewish men are known as Heblews, and that the Yiddish aphorism, "Kush mir in tochas" ("Apply your lips and tongue to my derriere"), is of course sarcastic and in no way an invitation.
Ms Gesundheit admits readily to being female but says the hostility principle is the same. "Gay and goy are pretty similar words," she noted, "as are fag and fegaleh. Probably the one comes with the other. Wait, that sounds wrong."
She continued: "Cash donations of $100 or more earn you a Gay Gesund, a pink pickle so disgusting no one could possibly put it in their mouths. Five hundred dollars or more gets you the Oy Gevalt. You don't even want to look at that. Those are for, like, Elton John or Liberace."
Ms Gesundheit went on to note proudly that Jewish mothers with marriageable daughters have always been against gays.
"What a waste," she said. "So please ask your readers if they know of any straight, unmarried Jewish doctors. Or how about a lawyer? Have I got a girl for you!"
The following two tabs change content below.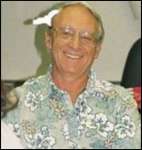 Michael was born in South Africa at the height of the apartheid era He quickly became involved in the underground resistance movement, knew Nelson Mandela and other prominent revolutionaries, some of whom later moved into privileged positions formerly occupied by whites. After several exciting escapes, he was forced to flee the country in disguise. He successfully made his way to the UK and gained his PhD at Cambridge on a university scholarship, He then pursued the dual career of college professor and social revolutionary, provoking academic and political mayhem wherever he went. Having thus failed miserably at both politics and education, he now cynically rails like Diogenes at the foibles of mankind in bitter satires and faintly subtly edgy political cartoons. History will, however absolve him. In 2006 he discovered a new Shakespeare play, but it's going to take a new generation to acknowledge it. Check out his website,
Editorial and Political Cartoons
.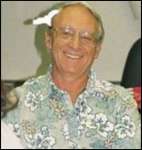 Latest posts by Michael Egan (see all)