Trump says he 'deserves a Purple Heart' for the pain he's enduring.
TRUMP TOWER, MANHATTAN – In a hastily-arranged press conference that has shaken up the presidential race once again, Republican standard-bearer Donald Trump announced that he is withdrawing his candidacy for President of the United States, acceding to his doctors' recommendations.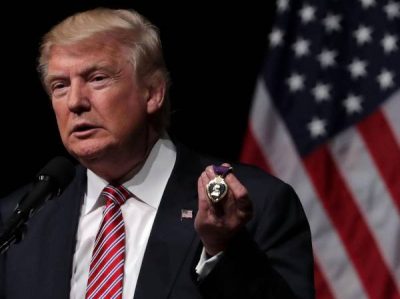 In a prepared statement read from a teleprompter, Mr. Trump expressed regret that he would not be able to fulfill his promise to "bring law and order to the country" on day one of his administration, build a 30-foot high wall on the Mexican border, and stop the inflow of Muslim terrorists who are determined to "destroy every American's dream of living in peace — free of foreigners and people who are just weird, or queer, or whatever." Mr. Trump attributed his decision to an extremely painful physical ailment that would make it impossible for him to "run a full and vigorous campaign against crooked Hillary."
After finishing this brief statement, Mr. Trump turned to leave the podium, paused, then turned back to address the avalanche of questions reporters were shouting at him, most demanding further details on the ailment in question.
Mr. Trump responded by saying that the level of pain he has been feeling is "… very, very excruciating, probably more pain than anyone has ever experienced before. Believe me. Believe me. This is like Hiroshima-level pain. I'm only able to stand here and bear the agony of these damn bone spurs because of my phenomenal ability to ignore raging tenderness in my heels. I should get a Purple Heart for having stayed in the race for so long despite the constant swelling in my feet… Okay. Since last weekend when it kicked up isn't so long. But it hurts a lot now. Believe me."
"And now Mr Khan can shut up, because I totally deserve the Purple Heart that nice soldier guy, what's-his-name, gave me," he added.
Asked if he has this relatively common affliction in both heels this time — as opposed to when he received a deferment from military service for the same problem in just one foot — Mr. Trump growled back, "You'll have to check with my doctors on that. Don't you dopes know how to do your job? If you worked for me, I'd say, 'You're fired!'"
Pushed for further comment by a clamoring press corps, Mr. Trump denied vehemently that his withdrawal had anything to do with the precipitous fall in his poll numbers since his attack on the parents of war hero Capt. Khan.
"Not at all," he proclaimed. "Dropping in the polls was all part of my plan to mount the most phenomenal come-from-behind victory in American history. In fact, the most incredibly brilliant comeback in all of the six-thousand-year history of mankind. It would have been a beautiful thing. A beautiful thing."
Mr. Trump concluded his impromptu remarks by thanking his loyal supporters who have had to put up with an "unbelievable number of insults on their intelligence and sanity — and, believe me, they have lots of sanity." He then raised his hand while shouting, "I'm outta here, losers!"
Reached by phone for comment, a stunned Mike Pence mumbled, "Oh, shit," before the line went dead.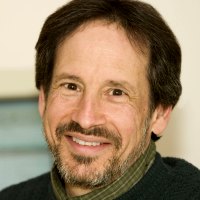 Latest posts by Rick Blum
(see all)