'Like Jesus and the Israelites, we shall wander for forty days and forty nights seeking the promised land of educational reform' – Betsy DeVos

NYC — Betsy DeVos, Trump's new education secretary, announced today that in June she will lead 4000 Christian "martyrs for education" and their children in a forty-day, forty-night wander around Death Valley, CA.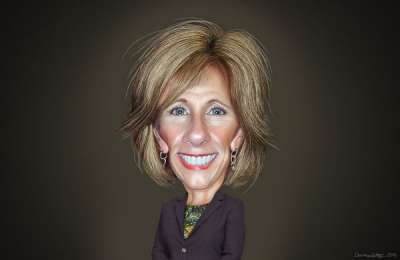 "We seek education's Promised Land and the advancement of God's kingdom on earth," Ms DeVos explained at a news conference held in the White House Chapel.
She added: "Like Jesus, Matthew 4:2, we shall wander for forty days and nights. Yea, though I walk through the Valley of Death I shall fear no evil, Psalms 23:4."
Ms DeVos, a multi-billionaire known for her witless piety and mind-numbing ignorance, continued: "We shall be sorely tempted, like our Lord, but Satan shall be gotten behind us, Luke 4:8."
To help resist, Ms Devos said, manna from heaven in the form of hot dogs and diet Cokes will be regularly dropped from army helicopters, so that she and her followers do not go an-hungered for too long. Unleavened bread and scapegoat cheese will be available for snacks.
Children will also be encouraged to join the "Wander for Wonderment," but unlike the adults will not be fed because, "as the Lord said, suffer the little children to come unto me, Luke 18:16. And by God, suffer they will."
Ms DeVos said that among their sufferings, the children will be required to hand-chisel the Ten Commandments out of solid rock and be caused to repeatedly strike a large stone until water springs from it.
On the third day they will be tempted to cast themselves down from a high place with promises of food and drink. Those who resist will be joyfully crucified and given free tours of the life-size Noah's Ark in Williamstown, Kentucky.
The remains of those who don't will be cast into the outer darkness and branded for all eternity as the Spawn of Satan.
"Not that we expect too many," Ms DeVos smiled. "A life-size cut-out of the President will issue executive pardons and, in the case of the girls, grab their pussies. Happily, Pastor John Hagee has given them explicit permission to cry out, 'Oh God!'"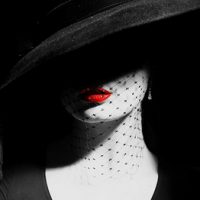 Latest posts by Mary Lago
(see all)