'Whoever supposed we Trumps would be mixing with the ordinary rabble on Easter? Silly people!' – Melania Trump
News stories in recent days reported that the White House had dropped the ball on the annual Easter Egg Roll, due mostly to the First Lady Melania Trump not being present and handling it.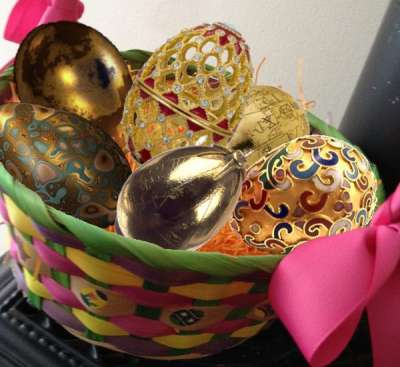 However, Ms Trump revealed today that the real reason the event will be so much smaller is that it will be a much more "fashionable" event than usual, with a strict guest list limited to those "of means and decorum."
The name will also be changed, to be henceforth known as the "Guilded Easter Egg Stroll." Instead of the usual wooden eggs given out to thousands of eager young participants of all income levels, exquisitely-engraved golden and jeweled Fabergé eggs will be presented to selected young children of "qualified" households.
As a bonus, all the grass in the Easter egg baskets will be from divots dug out by the President's own golf clubs during his games in Mar-a-Lago. "We'll have plenty to work with," said Melania.
Early reports state that the "special children" chosen for the event will be flown in by United Airlines, and that if any "lesser" children or their parents try to board, they will be unceremoniously "re-accommodated" to other, more ordinary Easter Egg hunts. The White House warned that any resulting injuries from forced removals would be the fault of the young passengers, as per United guidelines.
"We will only have a hundred or so participants this year," said Melania in a rare Washington appearance, at a press conference held in the Rose Garden this morning. "They will be chosen from the biggest donors to my husband's campaign, and will naturally be well-groomed, beautifully-dressed children of only the highest-earning households in America.
"After all, we've got to reward these great families, and keep their spirits high. They are America!"
"If you haven't figured it out yet," the First Lady continued, "we Trumps do things differently. With class."
"That is all," she said, with a wave of her hand, as she left the podium to catch Air Force One back to New York.
Sean Spicer then appeared, and announced that any press that had not left the grounds within five minutes would be "escorted out" by Trump's private security. "Unless, of course, you're with Fox or Brietbart," he said. "Then you're welcome to fly with us for a quick round of golf in Mar-a-Lago."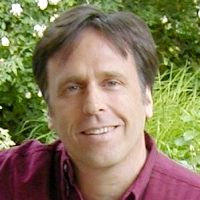 Latest posts by James Israel
(see all)