More thoughts and prayers, but that's about it, after yet another mass shooting.
Sadly fascinating to endure another predictable dance performed on the national stage by our elected politicians in response to the recent horrendous concert mass shooting in Las Vegas. Well, not a dance, really, more like the choreographed twitching of an unruly mob. Both parties retired to their respective corners while spasmodically jerking and mumbling hushed gobbledygook that even first graders could recite verbatim in a show and tell version of Hypocritical Clichés.
As surprising as milk-soaked hay after a missile strike on a dairy farm, Republicans slowly shook their heads somberly intoning that in the wake of such a tragic tragedy, this is neither the time nor the place to discuss gun control. Out of respect for the dead and injured we should wait for them to heal or die. And our thoughts and prayers are with the victims and their families.
Meanwhile, the Democrats pointed out that the only right time and right place to talk about gun control is right here and right now because these appalling incidents happen with such frequency we're stuck in a constant state of perpetual bereavement. Experiencing a remarkable lack of intermissions.
The mythical waiting period after each mass shooting is nothing but a ploy to insure nothing gets done, obviously the GOP's intent all along. (And quite possibly, a secret agenda of the Dems as well.) And our thoughts and prayers are with the victims and their families.
The difference being, this time, both sides may actually reach a compromise on the regulation of something called the "bump stock," a device that can turn a semi-automatic weapon, more automatic. Battlefield automatic. Video-game automatic.
But considering they didn't do anything after the slaughter of 6-year-olds at Sandy Hook Elementary, the chances of our esteemed representatives accomplishing real change is similar to that of our president admitting he made a mistake. About anything.
The NRA chimed in to say they were not dead set against this new restriction, which seems to indicate the accessory in question is a novelty item and not very widespread or effective. Like banning the use of flasks in the hollow shafts of putters on the PGA Tour. Telling bakeries to give up the habanero sprinkles. Forcing baseball players to use round laces instead of flat ones on their cleats.
The Gun Owners of America maintains its opposition to any regulation, at all. Ever. These guys make the NRA look like a radical wing of the ACLU. You know that new phenomena of conservative politicians getting primaried from the right, well, that's what the GOA threatens to do to the NRA. "You want extreme, we've got your vastly more extremer right here."
In the wake of Stephen Paddock's rain of terror, a GOA spokesman said "America will never truly be safe until all the gun-free zones are eliminated." You know, like schools and churches and hospitals. Because that's everyone wants; pre-teens playing cops and robbers with real guns.
Their point is gun violence can be stopped by more guns. This is the kind of logic that makes ordinary people chew their fingers off to the third knuckle. So, the best way to deal with floods is more water? To combat concussions — more hammers to the head. Got yourself a rat problem? What you need to do is meet more members of Congress.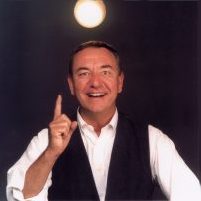 Latest posts by Will Durst
(see all)