A wide-ranging investigation of the porn industry reveals shocking results!
Fashion. Entertainment. Hospitality. The arts. Journalism. These are just some of the industries that have been rocked by revelations of widespread sexual harassment and misconduct in the wake of the "MeToo" movement.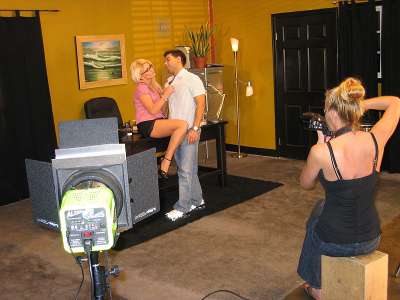 One major industry has escaped scrutiny, however. Until now.
A wide-ranging investigation of the adult film industry, including interviews with several adult film actresses, reveals a work environment that can only be described as deeply sexualized.
Among other disturbing revelations uncovered by the investigation, male adult film stars routinely expose themselves to their female co-stars. Some women even reported being required to perform sex acts on camera to receive work as porn actresses.
"It was my first day on the set of my very first adult film," actress Carol "Luvs" Cox (her real name) recalls. "In the opening scene, soon after the camera started rolling, my co-star Bob "Long" Johnson took off his pants and exposed himself.
"I was in shock," Cox said. "I was like, 'Bob, what the hell are you doing? We're at work!'"
Yet when she complained to the film's director about Johnson's inappropriate workplace behavior, rather than take her complaint seriously, the director replaced her with another actress.
"I was replaced with an actress who was willing to not only have Johnson expose himself to her on camera, but then have sex with Johnson in the scene, even though the sex didn't even make any sense for the plot," Cox said.
"I remember thinking, ok, the plot in this film is ridiculous. What woman has sex with a man just because he shows up to fix her air conditioner? It was so clear to me the whole movie production was just an excuse to get the actress to have sex with Bob.
"It seemed to me like textbook sexual harassment," Cox added.
Attorney and workplace harassment expert Michael James agreed. "The porn industry needs to fundamentally changes its culture," James said. "People shouldn't be talking about sex at work, much less having it.
"It's highly unprofessional," James added.
Another aspiring porn actress, Loni "Honey" Pott (her real name), said, "It was always my dream to be an adult film star, so when I saw an ad online for 'porn actresses needed,' I contacted them right away. I got to the casting site and the casting director says to me, 'So, we're casting for a porno. What type of sex acts are you comfortable with?'
"I said to him, 'Excuse me? How is that an appropriate question for a job interview?' And then I stormed out, my dream of starring in pornos shattered by this man's horrific behavior."
Reached for comment, a representative of the adult film industry trade association said, "We are proud of our record in providing women with unparalleled and unique opportunities to showcase their skills and assets."
But that's not how former adult film star Jane Smith (her stage name) recalls her experience in the porn industry.
"I did lots of porn films and it was really fun," Smith said. "I loved it. But then I decided I don't want to have sex on camera anymore. All of a sudden, I stopped getting parts in porn films. I couldn't understand it. It's just not right.
"No woman should have to perform sex acts just to do the work she loves."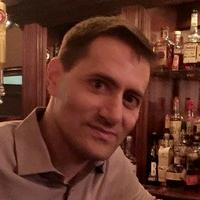 Latest posts by Jeff Cahlon
(see all)