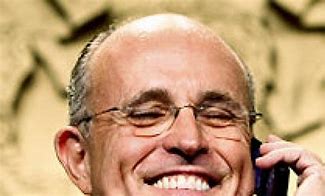 A hotel telemarketer catches 'Chief Loose-Lips-Much-Teeth' in another weak moment.
After a special appearance on Sean Hannity's Cable TV Show, Rudy Giuliani & his wife enjoy a quiet evening at home when the telephone rings.
Rudy runs to the phone on the kitchen table.
RUDY
Got it, honey.
RUDY
Yes, we stayed there once – good Gravy!
RUDY
Hey, we'd love to go again with a discount, of course.
RUDY
My Password – sure. 'Bamboozled'.
RUDY
You're welcome.
RUDY
Social? 331-31-3331
RUDY
You're Italian too – Goomba, right?
'Leave the gun, take the Cannoli'…ha ha
I love that line.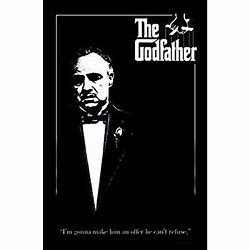 MRS. GIULIANI
Not again, Rudy!
RUDY
My Mother's Maiden name? Petrucci. Two c's.
RUDY
You saw me on TV today – yeah, they make you feel right at home on Fox News. I didn't even have to prepare.
RUDY
What? Oh, he pops a Propecia twice a day, why?
RUDY
So, we're all set up to get that big discount?
RUDY
Hello? Hello? Honey, he hung up before I gave him my 1st Dog's name!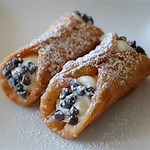 The following two tabs change content below.

Marilyn Sands
Marilyn Sands is a former 80's Stand-Up Comic who started out in the DC/MD/VA area, moved to the Bay Area in Northern California and now resides in L.A. She has sold jokes to Joan Rivers, lesser lights and gag magazines, and is a screenwriter, playwright and author of non-fiction.

Latest posts by Marilyn Sands (see all)