Trump handshake must be in top form for important meeting of heads of state.
Fearing that he could be outdone by Kim Jung-un when they meet in a few weeks, the president has been furiously practicing his patented Trump handshake technique to insure he's at the top of his game.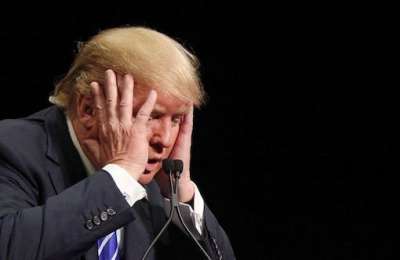 Pulling out all the stops, he's appointed a high level team of officials, including cabinet officers, who have been ordered to drop everything until the investigation is completed.
Trump is so immersed in the effort that he missed several episodes of Fox and Friends this week and refrained from tweeting for 8 hours.
He has even called upon the military to be part of the effort. Satellites normally used to spy on Russia and Iran have been diverted and aimed at Kim's hands whenever he's involved in a handshake, like the one recently with the leader of South Korea.
Those handshakes were analyzed by the CIA and compared to the handshakes between Trump and French President Emmanuel Macron for quality, length and intensity. The effort hasn't yet produced any actionable results, although it's now clear that Kim uses Dove beauty bars when he washes his hands.
After reviewing the findings in a the form of an animated cartoon, the president was distraught and immediately flew to Mar-a-Lago, insulted Jeff Sessions, played a round of golf, ordered a bigger wall and began planning for a huge campaign-style rally in coal country.
One group of frustrated White House insiders is searching for answers, questioning how Kim was able to gain a handshake advantage. Some have raised the possibility that the smiles and affectionate behavior observed when Kim met the South Korean President may have been the result of a chemical, herbal or hallucinogenic substance transmitted when their hands touched.
Desperate for answers, the president has tasked his Orthodox Jewish son-in-law to conduct an exhaustive study of the origins and earliest examples of handshaking. Some of the questions Kushner will be looking into include: Did Moses ever shake hands with Pharaoh? And if so, did how did it go? Is there any evidence of prehistoric handshaking? And, was Jesus a handshaker?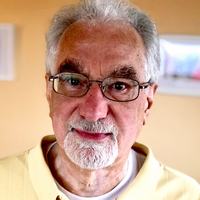 Latest posts by Larry Dell
(see all)