Whitaker takes the podium, and a star is born.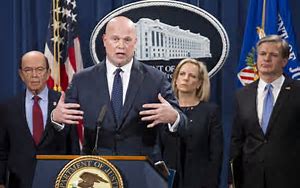 A Star is Born…
Who knew when Donald Trump chose Matthew Whitaker as the Acting Attorney General that he would have such a way with words?
He ought to go on the road!
And, that's exactly what our President suggested when he heard him speak at the latest White House Press Conference!
In case you didn't see it; Whitaker took the stage like a pro & once he got going – he just couldn't stop:
"I have been fully briefed on the Mueller Investigation & I am giddy"!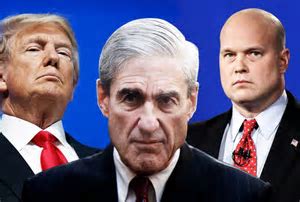 "They let me see it first & have my Wite-Out at the ready! The report is so close to be completed – just a few dotting of the T's & crossing of the eyes"!
"You know, I think I have a knack for this Performance Art gig"!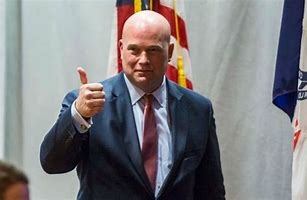 "So folks, nothing to see here – Trump will be around for the full 8 years & hope I will be too"!
"And, I just might – they also let me see Trump's Tax Returns but I'm recommending that the public not be allowed to see them; as they might get ideas for their next Tax Return & if that happened, the U.S. Treasury couldn't take the hit"!
"I feel I'm a Patriot for catching that & would like to stay on longer than planned as I have many decorative ideas for the placement of the antique Samovar & 1812 vintage Vodka"!
"And, since my arrival I've been in charge of designing a medal to put around Robert Mueller's neck in a brief ceremony without press attending".
"But, we in the White House thank him for his service"!
"Since the airing of the Report is so imminent; I hope I can design one in time – otherwise Trump suggested his autograph on an 8×10 glossy"!
"And, because of my boffo Stand-Up at the podium; Sarah Huckabee Sanders will step down & unlike her; I will not depend on Pre-prayer & Scotch to get me out there"!
"Oh, yes, we will be having the Parade for Trump as planned"!
"It's set for the day the Mueller Report comes out". The 21 Gun Salute is still on as Trump gets out of his limo & walks the rest of the way. Melania says she will have a headache on that day; so she's excused"!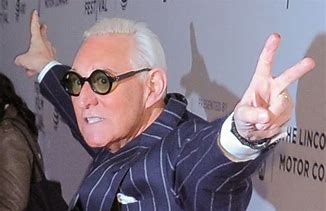 "Oh, Roger Stone? I've been in Trump's Golf Locker Room…
he's not the only one who has a tattoo of Nixon"!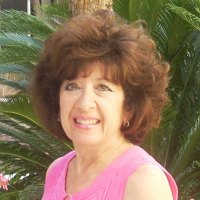 Latest posts by Marilyn Sands
(see all)