Sales of new beer skyrocket, and tensions flare even higher between traditional rivals.
Amid an already fractured relationship in the midst of a nuclear standoff, tensions flare between Pakistan and India, reaching an all-time high. The introduction of Pakistani Pale Ale (PPA) has soured any remaining chance for an immediate peace deal between the sister countries.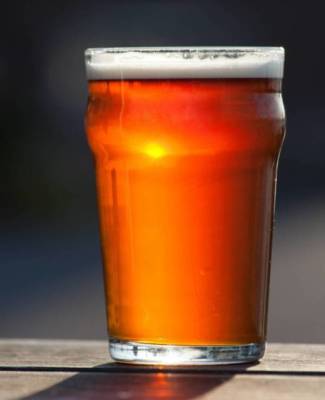 Sales of Pakistani Pale Ale have skyrocketed since the country rolled out their ultra-hoppy ale early this year. It has quickly become the country's biggest export, thanks to fanatical beer-guzzling American millennials looking to latch on to the next big fad in beer. To put this in perspective, in 2018, Pakistan's two biggest imports were rice and yarn, with exports for the fledgling economy totaling just under $27 billion. In less than 10 months, exports have swelled to well over the $300 billion mark.
In fact, Pakistan's economy is doing so well, they even offered to let India have Kashmir. Despite this conciliatory gesture, India's economy is circling the drain as exports of its number one export, Indian Pale Ale, have tanked. "And therein lies the problem," said Margaret Reed-Smith, a political history professor at the University of California, Berkeley. "Wars have been fought over precious resources like oil and water. PPA is an eminent threat to India's long-term economic success," the professor said.
White House Press Secretary Stephanie Grisham addressed concerned reporters over the heightened tensions between India and Pakistan at yesterday's daily presser, "It is very hoppy, yet it has a nice smooth finish. Nice dark caramel color yet not too heavy with the perfect body! This just might be the most perfectly crafted beer in the world."
We caught up with millennial Scott Nelson, who was sipping PPA with friends at the Floppy Hop, an artisan brewpub in downtown Seattle. "Frost brewed, cold-filtered, and always the freshest hops, Himalayan cedar-wood aged, and handcrafted by Buddhist monks. It pairs very well with Fromage and avocado toast," Nelson said through his talk-to-text app without looking up or making any eye contact.
Latest posts by Dave Richards
(see all)