Clues to help one determine if they've lost the election.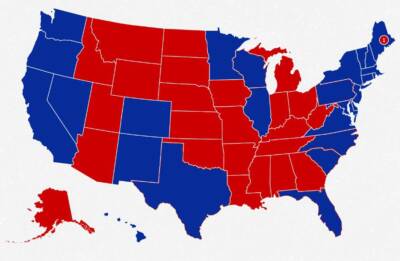 Few incumbents experience losing a presidential election so here are some clues for the current incumbent to help him determine if he has, in fact, lost the election:
Your opponent wins more Electoral College votes than you.
No one attends your rallies anymore.
Melania packs up her red Christmas trees and moves back to Manhattan.
Mitch McConnell won't return your calls.
A moving van shows up at the White House mid-January.
People keep calling Joe Biden president-elect.
Mike Pence has already moved back to Ohio.
You can't find a friend at "Fox & Friends."
Vladimir Putin no longer returns your calls.
The Joint Chiefs of Staff gently remind you to move out by January 20th.
Criminal subpoenas start showing up in your mailbox.
The vacancy rate at your Washington hotel triples overnight.
You keep getting visits from burly Russians reminding you of outstanding personal loans.
Mark Meadows sends you a list of foreign countries with no U. S. extradition treaties.
Amy Coney Barrett won't return your calls.
The fake news keeps calling you a lame duck.
Your reservation requests for Air Force One for February and March are all denied.
Ivanka and Jared have discreetly made employment requests of the Biden Administration.
Eric and Don, Jr. deny your paternity.
NBC ignores your TV show proposals including "My Second Term", "Lincoln II" and "The Greatest President Ever."
ABC offers hosting gig for a revamped version of "The Biggest Loser."
Evangelicals deny ever supporting you.
Facebook requests that you cancel your account.
Your only followers on Twitter are the KKK and the Proud Boys.
TikTok asks if they can post ten-second clips of your dance moves.
Kayleigh McEnany keeps asking you for a concession speech.
Kellyanne Conway won't return your calls.
The only people now asking for your tax returns are district attorneys.
The makers of your orange self-tanner no longer provide free samples.
Propecia now charging for your hair medication.
The Supreme Court says it won't be hearing any election challenges this year.
Franklin Graham no longer calls to pray.
Lindsey Graham stops asking to play golf with you.
The Justice Department ignores your request for personal legal representation.
Publishers turn down your proposed book "The Art of the Electoral Steal."
Publishers line up to bid on tell-alls from Ivana, Tiffany, Mike Pence and your chauffeur.
Melania reminds you that the spousal testimonial privilege is hers and she can testify against you if she wants.
Melania keeps demanding to renegotiate her prenup.
Bill Barr sends you a copy of Title 18 with the Fifth Amendment sections highlighted in yellow.
Even Rudy Giuliani won't return your calls.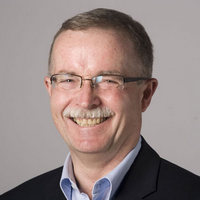 Latest posts by David Martin
(see all)