Warring Republican House members agree to a 36-hour truce to plan their future as Putin offers New Year ceasefire.
Exhausted by days of fruitless negotiations and futile attempts at electing a Speaker of the House, Republicans agreed to a truce brokered by Vladimir Putin. The ceasefire calls for a thirty-six hour "cooling off" period, corresponding with the new year.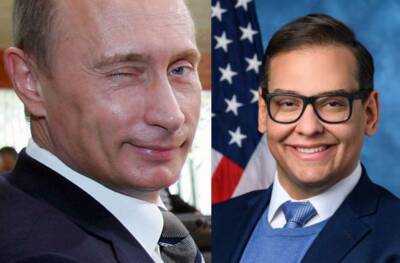 Both sides in the internal Republican conflict will use the time to reflect and plan a way forward that will eventually unite the Party. According to insiders, rather than trying to elect a Speaker agreeable to both sides, congressmen will instead vote on the individual they would least want in that leadership position. Rep. George Santos (R-NY) is rumored to be the consensus candidate.
A spokesman for Santos said the congressman was in Rome this week, providing support to Pope Francis during the official mourning for the late Pope Benedict. Previously, Santos had clarified that, although he has never claimed to be Catholic, he is "catholic-ish."
Members of the so-called Freedom Caucus stressed the need for Congress to unite, get back to work and deal with urgent crises attributed to the Biden Administration. "We've got a surge of undocumented Na'vi trying to breach our border with Pandora," complained Matt Gaetz (R-FL). "Republicans have been arguing for a CG (computer generated) wall to stop these blue animations from entering illegally. They're stealing jobs from American white animations."
According to Marjorie Taylor Greene (R-GA), the ten-foot tall animations are creating a rapidly growing housing crisis, as traditional shelters cannot accommodate them.
Kevin McCarthy, whose leadership ambitions have been frustrated so far, attacked the current Democratic administration. "Biden has refused to extend Title 42 expulsions to computer generated animations. This is simply unsustainable and un-American."
Meanwhile, the Russian President appears to be burnishing his global brand as a broker of peace, and an early candidate for a Nobel Peace Prize. Prior to his successful ceasefire in Ukraine, the self-proclaimed "peace candidate for the world" stopped hostilities in Iran, Myanmar, and five British soccer stadiums before his recent peace-work in the United States.
"All I wish for," Putin told State Television in Russia, "is for peace on Earth. As the world can see, I am a man of peace."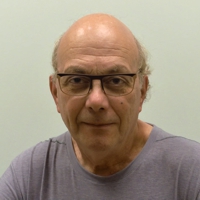 Latest posts by David Wollman
(see all)