Wherein our intrepid talk radio show host interviews the Republican presidential candidates, who have morphed into The Little Rascals.
ANNOUNCER
Live from under a rock in your backyard, it's The Jerry Duncan Show.
JERRY DUNCAN
Good morning listeners nationwide. Is it a good morning? We'll soon find out. Today, I'm pleased to announce that magician David Copperfield turned the 2024 Republican candidates for president into The Little Rascals. Only these Rascals aren't endearing.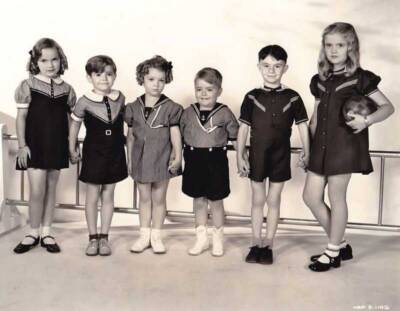 JERRY
Good morning, Alfalfa.
ASA 'ALFALFA' HUTCHINSON
My fifth grade teacher Miss Crabtree is a ten. She's hot.
JERRY
Keep in mind that if she gets knocked up, there are no abortions allowed in Arkansas because of the law you signed.
ALFALFA
School isn't for everyone, Duncan. If a woman or child of any age gets pregnant in Arkansas, she can stay home. I'm proud to say that we're ranked 49th in education. We beat Louisiana two years in a row.
TIM 'BUCKWHEAT' SCOTT
(Using Buckwheat dialect in The Little Rascals films) O-tay. I have a better blan den any of da candidates. I'm da guy President Joe Biden fear. Got my first job bumpin gas ben I was thirteen. I am da American dream.
DONALD 'BUTCH' TRUMP
You're weak, Buckwheat. Very weak, very weak.
NIKKI 'DARLA' HALEY
As a nation, we're ready to move past divisions and distraction.
BUTCH
Are you referring to me, Curry in a hurry?
CHRIS 'CHUBBY' CHRISTY
You're picking on Darla because she's a woman. You repeat everything twice.
BUTCH
Wrong, wrong.
RON 'SPANKY' DESANTIS
Chubby. Butch may be more popular than any of us now, but my favorable ratings are rising every day. Floridians appreciate me fighting with Mickey Mouse.
ALFALFA
Shame on you! Mickey took it hard and tried to hang himself. He didn't die though. It was a case of suspended animation.
CHUBBY
Is there any decency left in the Republican Party? I'm the only one that has the balls to say Butch tried to stop the presidential certification on January 6, 2021.
BUTCH
Have you been grazing for three years? The election was rigged.
JERRY
You've been indicted once with two more indictments all but a certainty. You're headed for prison.
ALFALFA
I don't care if I get the nomination. I'm in love with Miss Crabtree. Too bad she's dating her first cousin.
DARLA
I'm prettier than her. Did you know I've been doing beauty pageants since I was sixteen?
ALFALFA
But you're nine.
DARLA
Omg! I invited Clint Eastwood to prom.
JERRY
Hey, Spanky. Are you still the president of the Hee Man Woman Haters Club?
The Special Counsel has a 448 page indictment that you violated the rules.
SPANKY
They can't prove anything. I'm an equal opportunity hater. I'm so mean that I ban books and discriminate against minorities.
CHUBBY
The Special Council Report found no collusion or obstruction against Spanky.
JERRY
How do you know?
CHUBBY
I swallowed the evidence after I found out the local donut shop closed early. I was hungry.
JERRY
Is that true Buckwheat?
BUCKWHEAT
Yep. I saw dat.
JERRY
Then you men need to subpoena Spanky, so he'll testify under oath.
CHUBBY
I refuse. Darla and I are going to the beach and we can't be bothered.
DARLA
I always wondered. Can fat people go skinny dipping?
CHUBBY
Shut up. You're so skinny, you can dodge raindrops.
BUCKWEAT
Eberybody chill, o-tay? I make sure Panky on trial.
Suddenly the magic wears off and everyone becomes an adult. Butch is Donald Trump, Darla is Nikki Haley, Buckwheat is Tim Scott, Spanky is Ron DeSantis, Chubby is Chris Christy, and Alfalfa is Asa Hutchinson.
JERRY
Here's a scoop. I found out there are rap-loving Republicans. Their favorite group is Hip-hopcricy. See you tomorrow.
The Jerry Duncan Show
(c) Dean B. Kaner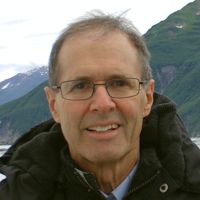 Latest posts by Dean Kaner
(see all)