Trump has demanded an apology from little ol' Supreme Court Justice Ruth Bader Ginsberg.
NEW YORK — Donald Trump, who has publicly declared that he will single-handledly wipe out the world's most deadly terrorist force, today demanded that Ruth Bader Ginsberg, an elderly grandmother of four, apologize for calling him a "faker."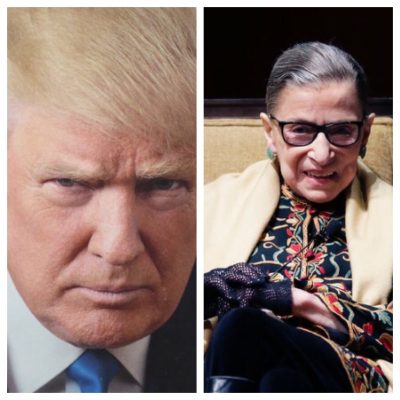 "Is Ruth Bader Ginsberg [a frail, 84-year-old woman who spends her free time knitting and listening to opera] going to apologize to me for her misconduct?" Trump asked in a Tweet sent out yesterday.
Trump, who has stated that he and he alone will defeat ISIS by torturing, maiming and murdering their families, spent most of yesterday holed up in his Trump Tower residence on his Twitter account berating the 5'1" octogenarian for also saying, "he really has an ego."
At press time Mr. Trump, who has likewise pledged to bring both Vladamir Putin and China to heel, was attacking a second grandmother on Twitter for pointing out actual things he has said in the past.