'And also like my hero Andrew Jackson, Hitler was ready to work it out and avoid World War II the Second, but Churchill blew it.' – Donald J Trump
WASHINGTON DC – President Donald J. Trump today blamed Sir Winston Churchill for not honoring Neville Chamberlain's "historic peace agreement" at Munich in 1938, thus causing World War II.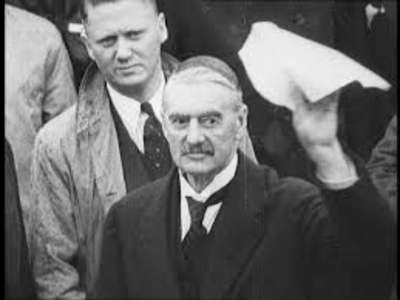 "Mr Chamberlain, the British Prime Minister, offered his people "a peace meant with honor' or 'appeasement with honor,' as it's sometimes called," Trump said.
He went on to compare Chamberlain and President Andrew Jackson, "who would also have easily negotiated 'a peace meant with honor' with the southern states before the civil war."
"World War II the Second could so easily have been avoided," Trump noted. "Hitler made it quite clear in 1938 that occupying the Sudetenland was his last territorial demand in Europe. He just wanted to help out the Germans still living in Czechoslovakia."
In the same way, Trump said,  the southern states also just wanted to help out a few of their African guest immigrants still living on their plantations, far away from home. But no, Lincoln wouldn't let them.
The President went on to note that "at Munich in 1938 Hitler and Chamberlain arrived at a fair and honest arrangement acceptable to both sides.
"They even signed a piece of paper together, bearing both their signatures, which Mr Chamberlain actually showed to the British people when he arrived back in London. I'm sure that Jackson and Jeffrey Davis, the Confederate prime minister, could have done the same thing.
"But did that bad (sick) guy Churchill accept it? No! Not any more than Lincoln! In my opinion, Andrew Jackson could have been the Neville Chamberlain of his day and avoided everything."
Trump added that he held Churchill completely responsible for the war that followed.
"Churchill and Lincoln," he said, with a shudder. "They both have blood on their hands."
The following two tabs change content below.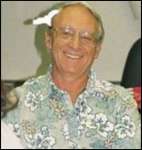 Michael was born in South Africa at the height of the apartheid era He quickly became involved in the underground resistance movement, knew Nelson Mandela and other prominent revolutionaries, some of whom later moved into privileged positions formerly occupied by whites. After several exciting escapes, he was forced to flee the country in disguise. He successfully made his way to the UK and gained his PhD at Cambridge on a university scholarship, He then pursued the dual career of college professor and social revolutionary, provoking academic and political mayhem wherever he went. Having thus failed miserably at both politics and education, he now cynically rails like Diogenes at the foibles of mankind in bitter satires and faintly subtly edgy political cartoons. History will, however absolve him. In 2006 he discovered a new Shakespeare play, but it's going to take a new generation to acknowledge it. Check out his website,
Editorial and Political Cartoons
.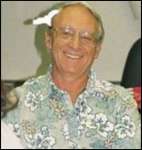 Latest posts by Michael Egan (see all)