Mar-a-Lago is the only Country where one side borders the Atlantic Ocean & the other — RV Hook-up Campgrounds!
Don't grab your Passport just yet — read the small print…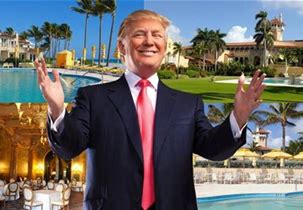 Every country has a leader — but no one ever had a Tweet Room, a Food Taster or a Gross Domestic Product of Dippity Do!
It's embarrassing — Mar-a-Lago is the only Country where one side borders the Atlantic Ocean & the other — RV Hook-up Campgrounds!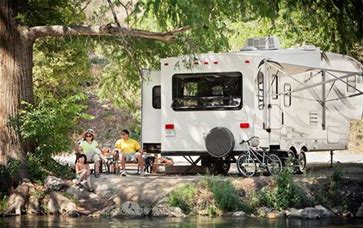 And, no — you can't play Tourist & come waltzing in; many a Snowbird has tried. In fact, Trump has an agreement with Mapquest that automatically switches directions to Elmer's Gator Farm!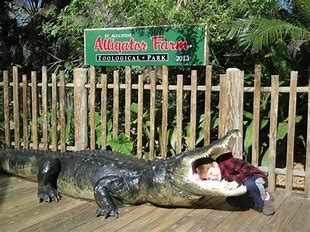 Donald says, "It's a win-win… left-handed Elmer is thrilled & now leans to the Right!
Okay, the dress code is a little militant — the citizens all wear 'Members Only' Jackets & are not asked their ethnic or religious background — but there is a GoFundMe Wall!
It's really unique — the only self-governing territory of Russia that has their Embassy in Jerusalem!
Don't laugh — we just have to stop reacting to every Proclamation & Cheeseburger sheet stain… Trump's wacky decisions & comments make sense in his country; in ours — not so much!
For example — Trump wants to fill in the Grand Canyon & make it a Parking Lot — well, Lindsey Graham loved the idea!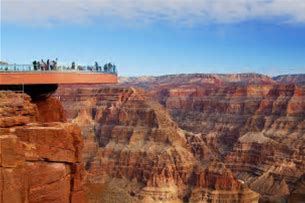 But, Trump fooled us all — he wanted to shake up Washington & he did; but from a safe distance in Florida!
You see, his 'Think Tank' isn't his hand-picked cabinet & staffers in D.C. — but the 'paid-up' citizens in his own country!
The Real Estate Developers, Wall Street Financiers & Energy Executives not only have Trump's ear — but were told; from anywhere in Mar-a-Lago they get Free Shipping!
Citizenship? $200,000 a year, Dues $14,000 & a food minimum of $2,000 — Shrimp Extra!
Not really — but I heard for 5 bucks more; you get to see Trump in his bathrobe!
And, for 5 more… give me a break — he did say he had 'a bigger button'!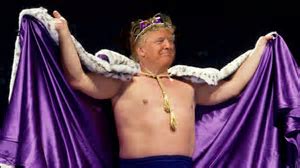 It's true, there's a 500 Citizenship Cap & he only admits 20 to 40 new citizens a year — no matter how many Rubles get slipped under the Welcome Mat!
And, Trump milks that 'no Russians allowed' so convincingly — nobody would ever believe Putin left his pajamas!
The Newbies? They're replacements for those who were exiled — okay, fired. Or, the one guy who tried to eat $2,000 worth one night at the Buffet!
Yes, just like other countries — Lagoians also have a fear of invasion — you know, Disgruntled Deplorables!
But, after seeing the first one arrive on an air mattress floating down the Inter-coastal — Trump thumped…
"Mexicans will pay for the Moat"!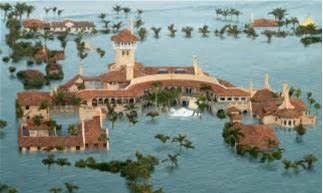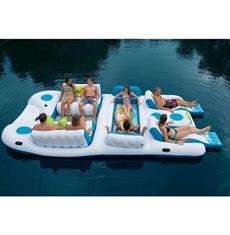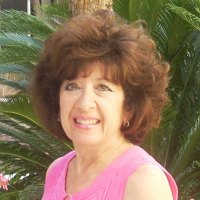 Latest posts by Marilyn Sands
(see all)