SpaceX entrepreneur says he offered a "free space ride" to the president, and he took it. "He's Starman now, and he's in the driver's seat, the way he likes it."

SpaceX and Tesla Motors founder Elon Musk shocked the world yesterday, not only with the spectacular rocket launch, but later with the news that the "Starman" sitting in his Tesla Roadster in space right now is actually President Donald Trump.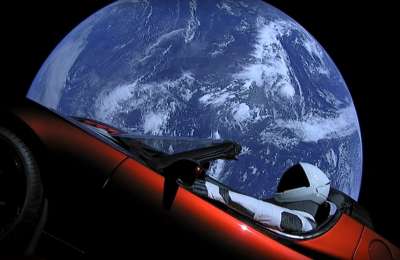 The White House fervently denied it, until they realized no one had seen the president since the launch.
"I just thought it would be a nice gesture," said Musk, "so I offered him a 'free space ride,' as kind of a joke. I didn't think he'd take me up on it.
"I thought about telling him it would mean certain death, but then I thought, well, we could do humanity two favors at once: open a new era of space travel, and get rid of its most vexing problem."
NASA scientists say it's possible, since SpaceX had full control of placing the payload on the rocket. "We didn't inspect it or anything," said NASA spokesman Dave Blackman, "they seemed to know what they were doing. Certainly, more than we do, these days."
Logistics were a problem, Musk admitted, since the president added significantly to the payload weight.
"I'll tell you this, he's no 239 pounds, that's for sure. But I'm going to respect his privacy and not give away his real weight," stated Mr Musk.
"I don't know why everyone is fretting so much about this. He always insisted on being in the driver's seat, no matter what he did," Musk said. "Now, he's there forever. Pretty fitting, I'd say!"
"He always promoted himself as a star here on Earth. May he rest in peace now, among the real stars."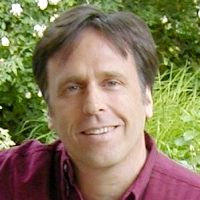 Latest posts by James Israel
(see all)