Wherein our intrepid talk radio show host interviews New York Congresswoman Alexandria Ocasio-Cortez and President Donald Trump.
ANNOUNCER
Live from under a rock in your backyard, it's The Jerry Duncan Show.
JERRY
Good morning listeners nationwide. Is it a good morning? We'll soon find out. Today on the show my guests are New York Congresswoman Alexandria Ocasio-Cortez and President Donald Trump.
TRUMP
Go back to the country where you came from, Cortez.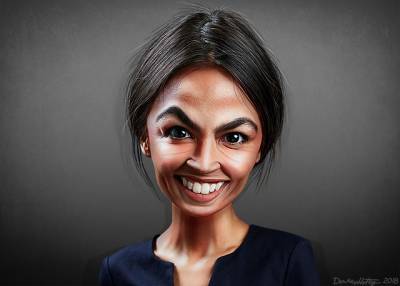 CORTEZ
I'm from the Bronx, you moron!
TRUMP
Yeah. Da Bronx, where only one in ten residents have less than seven kids.
CORTEZ
Eres un pendejo!
TRUMP
Speak English. What did you say?
CORTEZ
You are an asshole!
TRUMP
Really? You're so sad that even Bob the Builder can't fix you.
JERRY
Trumpster. You were reprimanded by Congress, because your Tweets were racist. You said "The Squad" of four progressive Democratic Congresswomen of color, including Ocasio-Cortez should go back to their crime infested countries. That they hate America.
TRUMP
Fake news. I said "counties." The tape was edited. I'm the least racist person you ever met.
CORTEZ
That's a lie.
TRUMP
What's the big deal? If a Black person, a Asian and a Hispanic get evicted from one my apartment buildings, who wins? Society.
CORTEZ
Roses are red, violets are blue,
Your wife stinks, and so do you.
Racist!
JERRY
Let me switch subjects, Congresswoman. You have been feuding with Speaker Nancy Pelosi. Accusing her of singling out minority women in the House, because they disagree with her views.
TRUMP
Nancy Pelosi is not a racist.
CORTEZ
Well excuuuuuse me, Bandito.
JERRY
Continue my little hummingbird.
CORTEZ
She's got old ideas. Like not wanting to impeach Trump in spite of evidence that he colluded with the Russians during the 2016 Presidential campaign and obstructed justice.
TRUMP
No collusion. No obstruction.
CORTEZ
Please shut up, Trump. I'm off the clock and refuse to listen to you for free.
CORTEZ
Get with the program, Pelosi. It's 2019, not 1979. "The Squad" is going to kick your butt out of the House leadership.
JERRY
You've been on the covers of Time and Rolling Stone.
CORTEZ
Aren't I beautiful? Hey, Vogue and Glamour. Call me.
TRUMP
She's a publicity hound.
CORTEZ
I'm sitting here looking at the most amazing person I have ever seen. Smart, funny, caring and absolutely stunning. Yes, I am looking in the mirror.
JERRY
What Democratic candidate do you support for 2020?
TRUMP
I bet Cortez likes Kamala Harris. I don't know if Kamala should go back to Jamaica or India. Let me think about it before my next insult.
CORTEZ
I speak for my myself, Orange Slush. I like Elizabeth Warren. She's tough on Wall Street and K Street.
JERRY
Trumpster. Do you know what K Street is?
TRUMP
Isn't that where prostitutes hang out?
JERRY
Yeah. They're called lobbyists.
CORTEZ
Your homies, Trump. The NRA.
TRUMP
Never heard of them.
CORTEZ
Exxon Mobil.
TRUMP
I use Chevron.
CORTEZ
General Electric.
TRUMP
Not a fan.
CORTEZ
Boeing.
TRUMP
Lots of accidents. Lots of accidents.
JERRY
Life is full of disappointments and I just added you to the list, Trumpster. See you tomorrow everyone.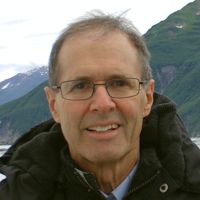 Latest posts by Dean Kaner
(see all)