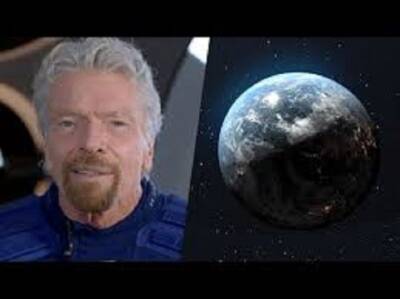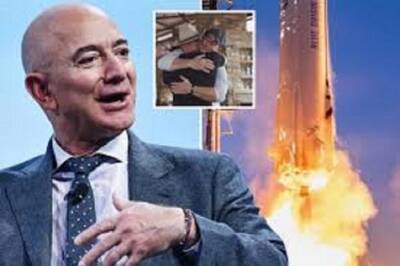 As Billionaires Jeff Bezos & Richard Branson take flight – Chris Columbus does commentary on his Holiday & other misinformation!
SOME SAY these 2 Billionaires should find something more charitable to do with their money than piss it away on their 10 minute narcissistic shtick.
SOME SAY they're in phallic competition with each other & rich boys will be boys.
SOME SAY it's their money, isn't it?
Well, Chris Columbus (aka Christopher Columbus) wanted a say too!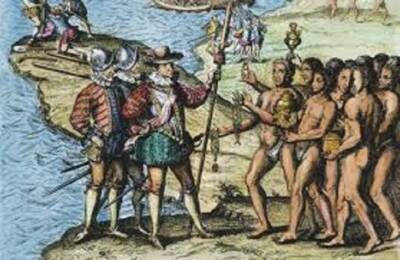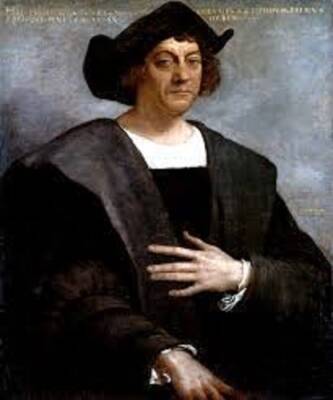 And I was lucky enough to listen-in to his old, old Podcast. Sure, the sound goes in & out & he needs a shave but here it is:
"The Billionaires? They just want to be in the History Books & well, so did Amerigo Vespucci! ha ha
But I went, I came back – I got a Holiday!
What did he get? Scurvy! What a wimp. And, that does not go well with gluten intolerance – I'm telling you!
October 12, 1492! Okay, I was kinda slow – my Checks still said 1491!
I didn't get a Holiday right away. In 1937, Roosevelt made it a National Holiday only after the Knights of Columbus told him 'Get in da car'!
I'm proud of that!
And I did it all before Mapquest & my GPS was one of those cheap ones – you had to stop in Chicago!
Everybody thinks The Nina, The Pinta & The Santa Maria came as a Set – no, I won them on 3 Friday nights playing 'Hold em' & they leak! No more 'Home Games'!
BTW, the world is not flat – Delores is! Okay, you got me – she wouldn't come along! Something about her hair, can't swim… my wife!
Queen Isabella & King Ferdinand of Spain bankrolled this 3 hour tour, but it took 36 days & the men started to look good to me!
I said I was looking for Spices – ha! I was really looking for Gold – but didn't want them nosing around – my Tax Returns were still in Audit!
I had so much fun on this trip, I went 4 times. The 'In & Out Burger' was that good! The wife? I sent her postcards from Cabo!
Oh, I didn't mention my sense of direction. What can I say – the Bahamas sort of looks like Cleveland!
Okay, okay – I'll share my little October 12th Holiday with Leif Erikson, a Norse Viking who probably landed in present day Newfoundland almost 5 centuries before I set sail! But, nobody changed the History Books & I'm not complaining!
Well, except no Easter Eggs – that's my complaint! Or Fireworks – geez!
If those frigin' Astronut Billionaires get Fireworks – I'll…I'll prove that Donald Trump was never President"!
** In 2019, 14 U.S. States are now observing "Indigenous Peoples Day" instead of or in addition to Columbus Day!
The chance of seeing Easter Eggs for Chris is getting slimmer!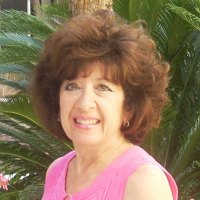 Latest posts by Marilyn Sands
(see all)