Dispatches from SNN (Slobovian News Network)
President levels the most brutal of sanctions yet on Putin: No more political humor for you!
SNN political correspondent Proppah Ghandah reports that President Biden has cancelled Vladimir Putin's subscription to Humor Times magazine as a major part of the personal sanctions levied against the Russian dictator.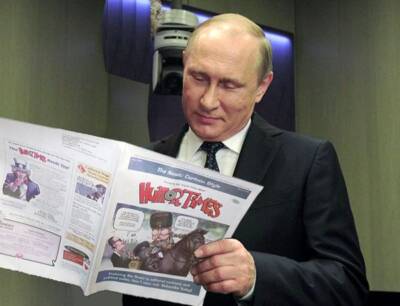 Officials at Humor Times headquarters stated that in protest of the Ukrainian invasion, they will not refund Putin's subscription payment. They also stated that because Putin paid in Russian Rubles, his subscription is only worth six cents.
It has been further reported that Putin's subscriptions to TV Guide and Better Homes and Gardens were also cancelled.
Other personal sanctions levied against Mr. Putin include:
He cannot date Martha Raddatz, Jen Psaki or Whoopi Goldberg.
He is forbidden to make March Madness TV commercials with Spike Lee, Charles Barkley and Samuel L Jackson.
He cannot appear on The View or Fox News Channel.
His Sling TV subscription was cancelled.
His membership in The Ukrainian Vodka of the Month club was revoked.
Major League Baseball has cancelled the 2022 season so Putin cannot throw out the first pitch at The New York Mets home opener.
The World Health Organization will declare Putin a pandemic.
In a related story, SNN Moscow correspondent Roscoe Siberia reports that Mr. Putin is dispatching his personal assassin Ludmilla The Thrilla to Humor Times headquarters to get his subscription back.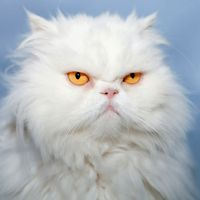 Latest posts by Ted Holland
(see all)