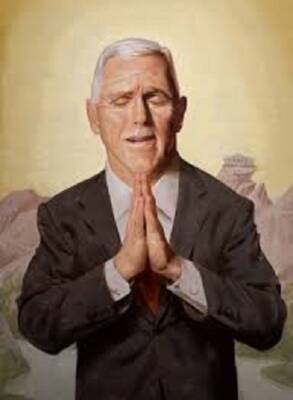 Was Star Witness Mike Pence' Grand Jury testimony an Interrogation or a long awaited Confessional? Listen in!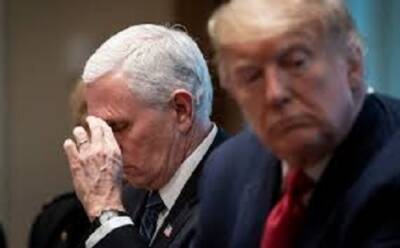 The Justice Department's Special Council Jack Smith (the one Donald Trump said had a fake name, haha) is overseeing, but not questioning former VP Mike Pence in a 7 hour Q&A Grand Jury testimony marathon where he must testify on conversations he had with Trump.
There is a roster of prosecutors working with Smith – one of them is – let's call him Bob.
Instead of being direct & asking 'What did Trump say to you' & 'What did you say to him' – Bob sashayed around, but got what he wanted all along.
MIKE PENCE
Oh, Jan 6? We had Cheeseburgers. I had one, Trump had three – he's on a diet.
BOB
You don't seem too happy about that.
PENCE
I really just wanted my usual – Tuna, 1 Leaf of lettuce on Milque-toast!
BOB
Yeah, I heard somewhere you don't like condiments.
PENCE
You don't have to use 'em if you use the Rhythm Method.
BOB
I mean ketchup, mustard, mayo…
PENCE
Oh, I'm a little jittery today because I might tell the truth…look, I'm shaking!
BOB
Okay then – let's play a little free association game. When I say a word, you say the first thing you're thinking.
Fly
PENCE
Does it have a Clearance?
BOB
Stormy
PENCE
Bazoombas!
BOB
January 6
PENCE
Hide!
BOB
Wimp
PENCE
Pussy!
You made me say that! I knew it was a mistake to come here!
BOB
Did anyone in the White House ever take your measurements – you know, Chest, Waist – Neck!
PENCE
No, they didn't. Well, there was this one Christmas party – they could have – Santa pulled me around like I was a Burro!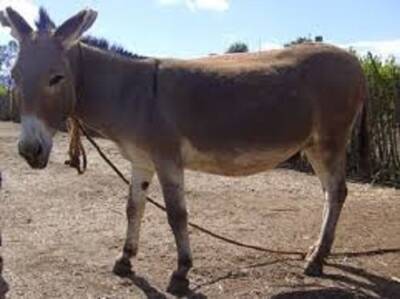 PENCE (moment of panic)
I can't take it anymore!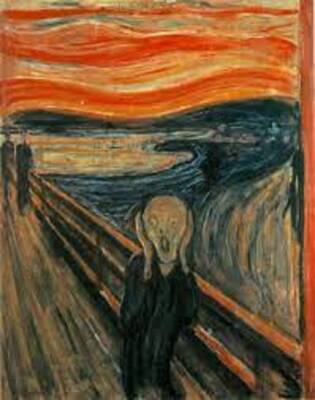 Trump caught me wearing my wife's underwear because mine was in the wash!
BOB
Check!
Couldn't you have worn your own pair a 2nd day?
PENCE
I like lace!
BOB
Get up please! There's cameras.
So Trump again had your cajones in a sling?
PENCE
Mother wouldn't like that question!
BOB
It wasn't easy to look the other way when you were the VP, was it?
PENCE (sniffing)
Don't look at me – it's an allergy!
BOB
Hey Charlie – another 'Weeper'!
CHARLIE (sound man)
I'm bored – wake me when Jared Kushner walks in for his testimony, okay?
BOB
Mike, ever talk with Jared?
PENCE
Only to give my lunch order.
BOB
Mike, you're a hero! What kind of a thrill did you get when the world was watching you certify the election in the Senate on January 6th?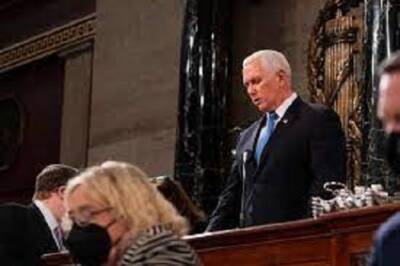 PENCE
Well, I hate to compare it to an orgasm – because no one should be thinking of my shmekel but…
BOB
Smeckel?
PENCE
Oh lord, 7 hours to go & I'm already going to hell!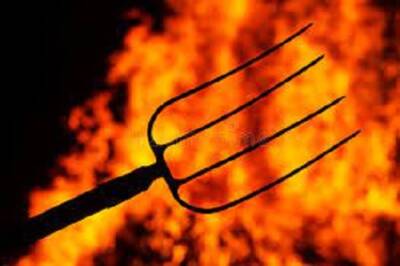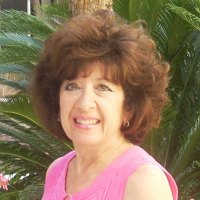 Latest posts by Marilyn Sands
(see all)