Donald Trump steals headlines again & throws his hair in the ring for President! Quirky Quotables are bound to happen!
Some of the Quirky Quotables during Trump's 2024 announcement:
MELANIA TRUMP
'Wait a F**kin' minute'!
IVANKA
'Daddy Who'?
STEVE BANNON
haha 'See you soon, Buddy!
PRESIDENT JOE BIDEN
'I got this'!
HILLARY CLINTON
'If he goes back in – I go back in'!
LIZ CHENEY
'WTF – Groundhog Day'!
ROGER STONE
'Anything I can do to help'?
BARRON SMITH
'Who cares – I changed my name years ago'!
MIKE PENCE
'Nope – not in a million years! I'm done'!
CLARENCE THOMAS
'I'll drink (a Coke) to that'!
GINNI THOMAS
'Oh, Happy Day'!
DR. ANTHONY FAUCI
'Calgon, take me away'!
KANYE WEST
'Come all Ye faithful'!
ELON MUSK
'Come to me, Baby! Ready for Twitter'?
HERCHEL WALKER
'Way to go, Bossman! All my kids will vote'!
STORMY DANIELS
'You're so hot when you make crazy decisions – Freebie'?
RUDY GUILIANI
'Nah, I'm going with DeSantis'!
JARED KUSHNER
'In my published book, the President is Jewish'!
MICHAEL LINDELL (My Pillow Guy)
'Got you down for 2 more White House Pillows & a Duvet, right'?
And…MARILYN SANDS
'After 500 articles, I…I…I've run out of words – you know, synonyms for Idiot'!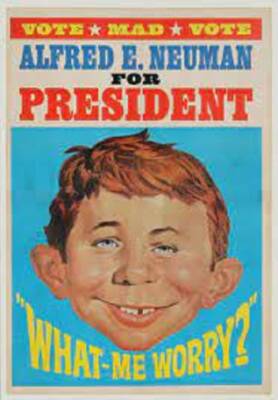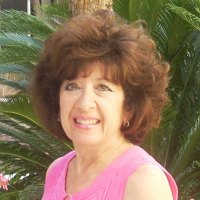 Latest posts by Marilyn Sands
(see all)