It's not the only recent children's book to spark criticism from the right.
According to Ben Carson, the American author, presidential candidate and close friend of God, "On first look, yes, the kangaroos, sheep, penguins and cows adorning the cover of Animal Farm 2.0 appear to be nothing more than innocent characters, but look closer, people, and you uncover a disturbing narrative. Conservatives, myself included, are worried, and rightly so. This book is the greatest threat to our proud nation since Dan Brown's tale involving Waldo joining ISIS."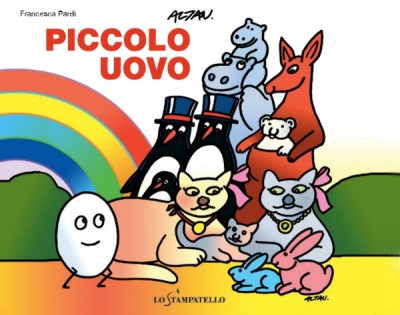 The political and religious controversies surrounding this and other children's books have taken the world by storm. Following the adventures of a tortoise with many different types of friends may seem harmless enough, however, the family dynamics – including same sex relationships – discussed in the book have conservatives crying foul. Animal Farm 2.0, the work of Italian author Francesca Pardi, sees Tobias encounter a pair of gay racoons with a penchant for BDSM, lesbian guinea pigs that successfully raise a family, as well as other family models, including a single parent zebra, a mixed race hedgehog couple, and two iguanas that fight the system and end up adopting three baby seals.
The book was met with disapproval in Mississippi, when the mayor of Jackson, Steve Adler, decided to ban the title from the children's section in public libraries. The decision led more than 90 authors to demand their own books be removed from library shelves around the city, a move one renowned author described as a "protest against an undemocratic gesture of censorship and idiocy."
Now Pardi has found an unlikely friend in Bernie Sanders, who had one of his staff members contact the Italian praising her literary genius. "Mr. Sanders is grateful for your creativity and for the feelings each character evoked. He especially enjoyed following the antics of Caitlyn, the transgender goat. All of us are hoping for more fruitful work, anything that can educate the youth on the diversities of the modern world," wrote Symone Saunders, the press secretary for the longest-serving independent in U.S. congressional history.
Animal Farm 2.0 is not the first children's book to cause controversy in the U.S.
A handful of controversial kids' books have been in the news lately. From a book about a 3-year-old girl with a genuine fear of full fat milk to a 7-year-old boy desperate to marry his iPhone, many parents are very worried.
Last week saw Maurice Sendak, the popular children's book author behind the much loved Where the Wild Things Are, release a new book. The Swine and the Selfie Stick focuses on a narcissistic 9-year-old pig who lives a very strange life. Rolling in shit by day, Facebook trolling at night, this supposedly light-hearted kids book has left many parents baying for Sendak's blood. The book introduces a worrying concept — narcissistic behavior is both expected and acceptable, and many moms and dads feel that it's too much for young kids to fully understand
Just F**king Sleep, another controversial release, is not your average children's book. Samuel L. Jackson, the Hollywood actor and author, described it as "a children's book for child-like adults." According to Samuel, "It's written in the style of a classic children's tale, Just F**king Sleep is for any mom or dad who finds themselves fed up with the boring bedtime, reading routines."
Lastly, Paul M. Kramer's George shuns Gluten is about a 7-year-old who adopts a very specific diet. The plot summary states George "goes on a gluten free diet and is transformed from being overweight, lethargic, puffy and insecure to a beautifully sculpted boy who becomes the school stud. Through time, cardio and kettlebell training, George becomes more self-assured and develops an impressive physique."
With many experts and parents questioning whether it's really appropriate for children to learn about body image at such a young age, you can be sure that further controversy is just around the corner.
Latest posts by John Glynn
(see all)