'Rachel Maddow and her Jewish friends will be among the first to go when the liberal genocide begins' – Sara Hukabee Sanders
WASHINGTON DC – Trump spokesman Sara Huckabee Sanders today accused TV commentator Rachel Maddow of being "directly or indirectly in the pay of the liberal, left-leaning MSNBC news organization."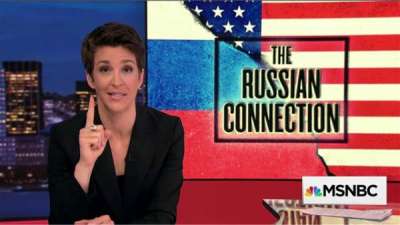 Sanders noted that "Madcow Maddow," a self-confessed lesbian with "a so-called PhD from some elitist foreign university called Oxford," has recently "deliberately embarrassed President Trump" by exposing the deep financial and political ties between him and Russian dictator Vladimir Putin."
"She is also clearly a Jew in spirit if not in fact," Sanders added, "which is even worse. Either way, she and her Semitic friends at MSNBC will be among the first to be rounded up when the liberal genocide begins."
Rachel Maddow's recent shock revelations include the facts that:
● Trump personally intervened to weaken the GOP's election language condemning Russia's intervention in the Ukraine.
● Former Trump NSA director Michael Flynn was an unregistered foreign agent during his boss's 2016 election campaign. Flynn later bribed an FBI official to sabotage Hillary Clinton's presidential bid.
● Attorney General Jeff Sessions lied to Congress when he claimed never to have met with Russian government ambassador Sergey Kislyak during Trump's campaign. In fact Sessions met secretly with Kislyak at least three times.
Rachel Maddow has also raised questions about Trump's secretive financial dealings with Azerbaijan billionaire and Transportation minister Ziya Mammadov. The transactions involve billions of rubles.
At her daily White House press conference yesterday Sanders closed tightly when responding to reporters' questions.
"Don't ask me," she said. "I was not informed. Ha, ha, who can say? I don't know. What? Nobody told me that. Who knows? That's not my department. How should I know? Maybe, maybe not. Answering that's above my pay grade. You'll have to ask him. I Dunno. We dunno. No one knows.
"No further questions. Thank you."
The following two tabs change content below.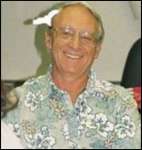 Michael was born in South Africa at the height of the apartheid era He quickly became involved in the underground resistance movement, knew Nelson Mandela and other prominent revolutionaries, some of whom later moved into privileged positions formerly occupied by whites. After several exciting escapes, he was forced to flee the country in disguise. He successfully made his way to the UK and gained his PhD at Cambridge on a university scholarship, He then pursued the dual career of college professor and social revolutionary, provoking academic and political mayhem wherever he went. Having thus failed miserably at both politics and education, he now cynically rails like Diogenes at the foibles of mankind in bitter satires and faintly subtly edgy political cartoons. History will, however absolve him. In 2006 he discovered a new Shakespeare play, but it's going to take a new generation to acknowledge it. Check out his website,
Editorial and Political Cartoons
.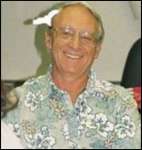 Latest posts by Michael Egan (see all)