Iowans should be wary of running into one these scary creatures in Des Moines on Halloween night.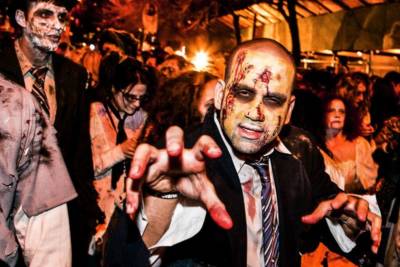 The Iowa caucuses are months away but already Democratic presidential candidates have been crisscrossing the state looking for potential support. That's why Iowans should be wary of running into one or more of these scary trick-or-treaters in Des Moines on Halloween night:
Joe "Sleepy" Biden
Seemingly harmless, this former Vice President may be the most unsettling Halloween visitor. Given his penchant for goofs, miscues and misstatements, Iowa voters may find it exceedingly scary to consider the possibility of this aging septuagenarian occupying the White House. If he shows up at your door and says "I recall" or "I remember", just turn him around and head him toward your nearest neighbor.
Bernie "The Radical" Sanders
Speaking of septuagenarians, this Vermont senator could scare the pants off Iowans. If an aging figure with wisps of white hair knocks on your door, that's not a ghost; it's likely Bernie. With his promises of free medical care, free education and free just about everything, Sanders may find voters clutching their wallets and slamming their doors in his face.
Elizabeth "The Planner" Warren
She seems pleasant enough but don't invite this Halloween visitor into your home. Once inside, she'll assail you with a multitude of Pollyannaish political prescriptions. Even when you ask her to leave, she won't move and instead repeatedly reminds you that "we have a plan for that."
Cory "The Black Guy" Booker
Given the lily-white demographics of the Hawkeye State, Cory Booker could frighten many local voters on Halloween night. Being the only male African-American candidate, the New Jersey senator may find a lot of closed doors and even a few police visits for CWB or campaigning while black.
Kamala "The Black Gal" Harris
Given her sex, Senator Harris is less likely to scare Iowa voters than Cory Booker. But she may well confuse them with her self-descriptions as African-American, Indo-American and the Biracial Babe. That's a big scary "Boo!" to a state filled with more WASPs than the Ivy League.
Beto "The Texan" O'Rourke
It's not that Iowans hate Texans but they're definitely not that fond of their bragging and outsized egos. However, given Beto's pleasant demeanor and poor electoral record, they may be forgiving of this non-Texan Texan. You may want to have fun with this eager to please trick-or-treater and offer him an Iowa "treat" like bacon-wrapped pig wings or deep-fried butter on a stick.
Pete "Call Me Pete" Buttigieg
You may mistake this young man for a Mormon missionary when he comes to your front door. Which is just as well since your first reaction will be to not let him in. That's the best approach since, given the chance, he'll talk both your ears off with a dizzying array of policy proposals.
Andrew "One Grand" Yang
Iowans may be taken aback by this unsettling Halloween visitor. Instead of asking for something, this high tech entrepreneur is offering to give each voter a thousand dollars a month for life. Not to be mistaken for the Publishers Clearing House guy.
Donald "Circus" Trump
Perhaps the scariest Halloween visitor is the current President. Although virtually guaranteed the 2020 Republican nomination, Donald Trump loves to be perpetually on the campaign trail, especially in the state that gave him an initial boost almost four years ago. Be on guard for a surprise home visit from this pumpkin-faced pol with corn tassel hair.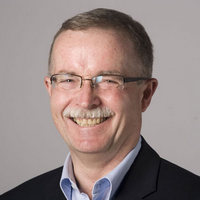 Latest posts by David Martin
(see all)