'Humor Times is the only poop-free news outlet in North America,' the Pontiff said, making the sign of the cross. 'And its readers don't eat up no horse hockey, neither.'
ROME – At a Vatican news conference today, Pope Francis specifically absolved the US satirical magazine, Humor Times, "of the mortal sin of coprophilia," and its readers of "coprophragia, as currently practiced by the hell-bound US media."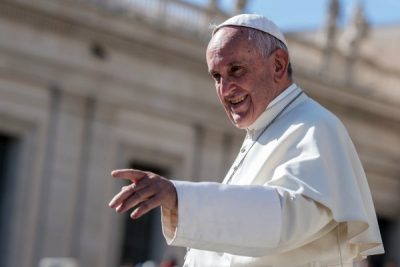 Yesterday, the Pope made headlines when he claimed that journalism had "fallen prey to the sickness of coprophilia," an inordinate pleasure in feces and defecation, while its viewers and readers practiced "coprophragia," or eating the foul product.
Indeed, the only US publication he "trusted implicitly" was the Humor Times [get your Pope-approved holiday subscription here! – Ed.], "which, like court jesters through the ages, speaks truth to power under cover of gold, frankincense and mirth."
The Pontiff said that Humor Times contributors consistently revealed "the lactose in the milk, the cavity under the tooth enamel, even the potato shoved up America's exhausted exhaust," by ruthlessly employing "mimicry, exaggeration and taking flying and sometimes completely irresponsible leaps into the lead-poisoned lake of the future."
It was a miracle they hadn't drowned, said the Pope. Even more miraculous, he added, glancing upwards, was the fact that these practices had enabled Humor Times to accurately predict, among other things, Trump's coming move to suspend the Constitution, Melania's decision to divorce him, and the inevitable "American Spring" uprisings of 2018.
"So immediately subscribe to Humor Times!" Pope Francis commanded, speaking ex-cathedra.  "After all, since Trump is the anti-Christ, it's God's work."
Then he smiled broadly. "Just kidding," he said, "but not really. Happy Christmas, and may God help us all next year."
[Ed note: Don't piss off the Pope! Subscribe today — makes a blessed holiday gift!]
The following two tabs change content below.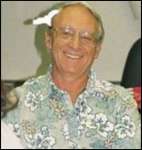 Michael was born in South Africa at the height of the apartheid era He quickly became involved in the underground resistance movement, knew Nelson Mandela and other prominent revolutionaries, some of whom later moved into privileged positions formerly occupied by whites. After several exciting escapes, he was forced to flee the country in disguise. He successfully made his way to the UK and gained his PhD at Cambridge on a university scholarship, He then pursued the dual career of college professor and social revolutionary, provoking academic and political mayhem wherever he went. Having thus failed miserably at both politics and education, he now cynically rails like Diogenes at the foibles of mankind in bitter satires and faintly subtly edgy political cartoons. History will, however absolve him. In 2006 he discovered a new Shakespeare play, but it's going to take a new generation to acknowledge it. Check out his website,
Editorial and Political Cartoons
.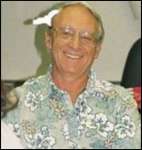 Latest posts by Michael Egan (see all)