'Fake news is one thing,' Trump tweeted, 'but telling the truth disguised as humor, like this so-called satirist Borowitz guy, is just treason. Bad!'
NYC — Popular New Yorker humorist Andy Borowitz was arrested at his home last night by federal police acting on the direct orders of the President.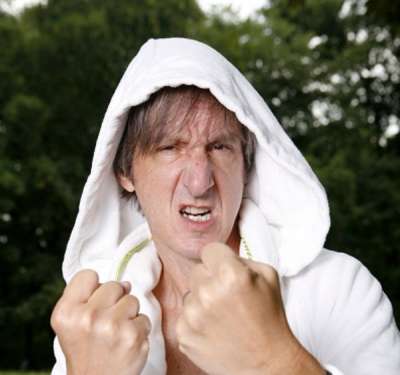 "He will be waterboarded and subjected to other extreme interrogations — we'll see how funny he thinks that is," a White House statement said.
"While his failed humor is merely insulting, it has recently become clear that his so-called jokes are the result of some kind of secret access to the inside of the president's head and the White House men's room. This is treason."
Mr Borowitz has been taken to an undisclosed location pending transfer to Guantanamo Bay  where, the statement added, he will be "re-educated," his fangs and cerebral cortex surgically removed by Nurse Ratched, and possibly released in eight or ten years.
His family have lodged an appeal with the "so-called" Ninth Circuit Federal Court in California.
"Look, alternative facts are one thing," said talking skull Kellyanne Conway in an MTP Daily interview with Chuck Todd.
"But alternative alternative facts are something else. In Mr Borowitz's case they amount to revealing state secrets, so when the Reichstag, I mean Congress, burns down next month, we'll know exactly who to blame, won't we?"
Asked to give some examples of the dangerous satirist's truthful lies, Conway cited a recent column in which he revealed that the voices in Trump's head are guiding his policies. Earlier columns disclosed plans to suspend the Constitution and solicit prominent black leader Frederick Douglas' endorsement of Jeff Sessions.
Asked what was wrong with telling the truth satirically, Ms Conway smiled grotesquely, her teeth shining like the Cheshire cat's.
"The truth," she noted, "is always revolutionary."
The following two tabs change content below.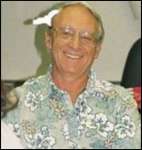 Michael was born in South Africa at the height of the apartheid era He quickly became involved in the underground resistance movement, knew Nelson Mandela and other prominent revolutionaries, some of whom later moved into privileged positions formerly occupied by whites. After several exciting escapes, he was forced to flee the country in disguise. He successfully made his way to the UK and gained his PhD at Cambridge on a university scholarship, He then pursued the dual career of college professor and social revolutionary, provoking academic and political mayhem wherever he went. Having thus failed miserably at both politics and education, he now cynically rails like Diogenes at the foibles of mankind in bitter satires and faintly subtly edgy political cartoons. History will, however absolve him. In 2006 he discovered a new Shakespeare play, but it's going to take a new generation to acknowledge it. Check out his website,
Editorial and Political Cartoons
.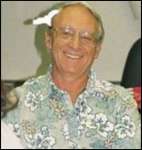 Latest posts by Michael Egan (see all)