"'Heightism' is a Western bourgeois prejudice that must be addressed." – Vladimir Putin
MOSCOW – The "Kremlin Gremlin" today issued a new policy order demanding that President Trump and other world leaders over the height of 5'7" must, in the future, approach him "on their knees or elf. I mean else."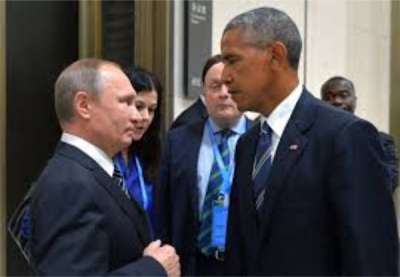 "Heightism is a western bourgeois prejudice that must end immediately!" the vertically challenged Leader of the Unfree World demanded in an interview published in Pravda.
"Big-person chauvinism," he added, "is no different than racism, sexism, and every other kind of ism except my right to accumulate billions and murder my ambassadors. Watch out, Kislyak! Dead men tell no tales!"
Putin noted that he was only looking out for the little guy. "Frankly, tovarisch, tallist prejudice is just a legacy of caveman politics when large strong men were exalted over smaller. Is nonsense!"
He went on: "Trump displayed the worst kind of 'big-otry' when he called Senator Rubio 'little Marco.'"
"Rubio is twice as smart as Trump and even better looking, but he still had to counter by wearing thick-soled boots and mocking his little handies.
"In fact, this is the only thing Rubio has said that anyone ever remembers."
Ascending his high horse, Putin hummed a few bars of what he said would be Russia's new national anthem, Twinkle, twinkle little Tsar.
"Countering and even exterminating tallism," he said, "requires that all world leaders except Kim Jon-un crawl on their knees when approaching me.
"Once they're there, they can suck my d*ck or pay the price, like that loser Hillary. And that's not a Monica joke."
He went on: "Women leaders like Angela Merkel and Theresa May must remove their high-heeled shoes before deplaning in Moscow. In their cases, a 'doggy-style' posture when I hold their heads would be feministically appropriate. They should smile more too."
Putin noted that despite his efforts to compensate by wrestling tigers, swimming against the current and appearing in public shirtless to display his muscular arms and hairy chest, "living large" still irked him.
"Perhaps cutting world leaders off at the knees would be a better way to ensure we see eye-to eye," he joked, perhaps.
"Or removing their heads like ISIS. Maybe I try that in future instead of poison."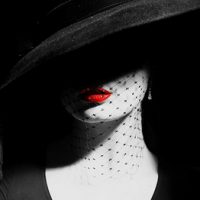 Latest posts by Mary Lago
(see all)