The "White House Plumbers" didn't unclog Trump's golden toilet. But someday we'll be watching "Donald Trump's 7 Year Scandal."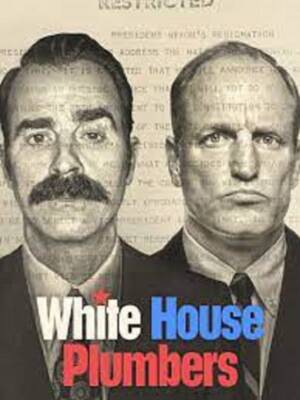 No, these plumbers didn't unclog Trump's golden toilet. They were Nixon's bungling G-Men White House Plumbers doing slapstick!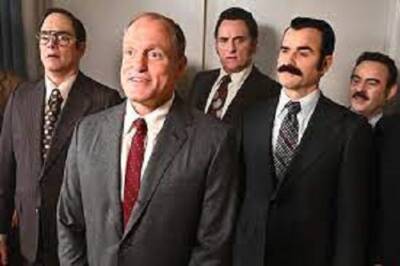 And, it all plays out in "White House Plumbers," an HBO Max satirical drama in a re-play of a U.S. President's embarrassing scandal. And someday folks, we'll be watching Donald Trump's 7 year scandal in all its glory – so stay tuned.
You say you don't want to go thru that again – suit yourself – but I'm up for the part of 'Stormy'! haha

Even though I loved this 5 episode HBO Max offering, it didn't get the best reviews. I guess you can't compete with Robert Redford & Dustin Hoffman as Woodward & Bernstein in the full-length movie "All the President's Men" – but this one told the tale of 'The Plumbers' – not the famed Washington Post Reporters that broke the story.
Actors Woody Harrelson & Justin Theroux play G. Gordon Liddy & E. Howard Hunt seamlessly & watching actress Kathleen Turner 'chew the scenery' was worth the price of admission.
Woody & Justin must've studied 'Laurel & Hardy' because there was plenty of crying & angst to go around in this series. These two lead a ragtag group of burglars that set off a series of actions that brought down Nixon – the only President to resign.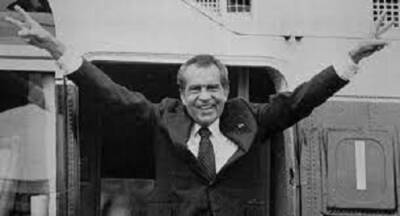 Let us not forget what Nixon told British Journalist David Frost in the 1977 landmark interview:
"When the president does it that means that it is not illegal"!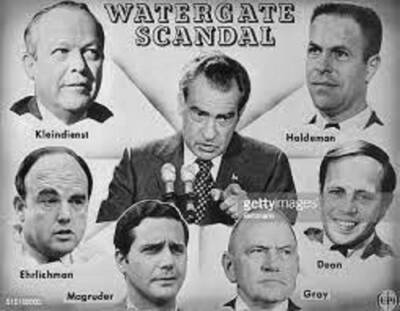 As I wrote in my 2018 article, "Nixon's Waterloo…My American Scandal" (below) – I missed out watching 'Watergate' in real time as I was living in Europe from 1972-1975 & have been devouring the facts ever since!
But while in Europe, I had a rude awakening. On August 9, 1974 when my husband & I visited London, I walked out of the American Embassy & was immediately bombarded by a camera & microphone in my face by TV Reporters.
When the microphone was shoved in my face – I was struck speechless, as I not only was a quiet private person, but my husband was in a sensitive security line of work.
When one Reporter asked me what I thought about 'Nixon' – for good or bad, that is when I felt 'American'.
I was not keeping up with America's politics & it was news to me. All I can remember is afterwards I picked up every newspaper on the stands to somehow catch up & assuage my guilt.
So I enjoyed this new mini-series not only to fill in the gaps, but to compare this scandal to Trump's – where I didn't miss one Indictment, Impeachment, Insurrection, Porn Star payment, Mueller Hoedown, Trump University Graduation or any un-chewable 'Trump Steak' Returns!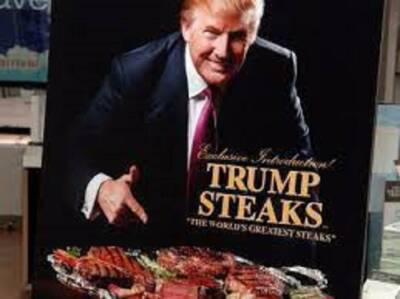 For more laughs, check out "Nixon's Waterloo…My American Scandal."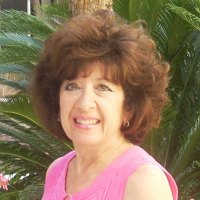 Latest posts by Marilyn Sands
(see all)